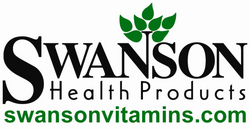 Adding ratings and reviews to our site has opened up our company to two-way communication
Fargo, ND (Vocus) July 22, 2009
Everybody has something to say. That is reinforced by the astronomical rise of user-generated content on the Internet over the last 5 years. User-generated content is defined as the production of content by the general public rather than paid experts in the field and refers to blogs, wikis, movie and product reviews. Made famous by social networking sites like MySpace and Facebook, user-generated content is migrating to Internet retailer sites as a way for consumers to review products after a purchase.
In 2007 Swanson Vitamins introduced ratings and reviews on their site. Since its inception, Swanson has received over 5,000 reviews on over 2,100 products and continues to add about hundreds per week to their site. "Adding ratings and reviews to our site has opened up our company to two-way communication," said Cathleen Wendel, Internet Content Supervisor for Swanson Vitamins. "Not only does it give us a chance to feature our most popular products, it also allows us to engage with our customers and take a second look at lower-rated products."
Starting on July 22, Swanson Vitamins will launch the Swanson Summer Giveaway on their site. Each week between July 22 and August 26 they will hold a random drawing from all eligible entries for three $50 gift certificates to use at swansonvitamins.com. At the end of the 6 week contest, they will randomly draw for the grand prize of a $500 shopping spree at Swanson Vitamins. Visit Swanson Vitamins for more information on how to submit a review and a full explanation of the contest rules.
Swanson Vitamins is an industry leader in bringing vitamins direct to consumers at the lowest price possible. Swanson Vitamins, located in Fargo, ND, offers the highest quality vitamins, supplements and natural health care products and is GMP certified. Swanson Vitamins goes a step beyond its competitors by offering powerful guarantees. All products are backed by a 100% Satisfaction, Money-Back Guarantee and Double the Difference Lowest Price Guarantee. For more information, please visit Swanson Vitamins.
Contact Information:
Theresa Hagen
Phone: 701-356-2807
Fax: 701-356-2780
Website: http://www.swansonvitamins.com
# # #