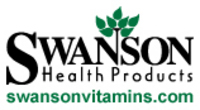 Fargo, ND (PRWEB) December 5, 2008
Every Google search turns up another article about salt being the new nutritional step-child of 2009. USA Today claims "Big foodmakers, from Campbell to ConAgra, have companywide plans to cut salt." The problem most Americans have with salt is balance. The truth is salt isn't bad! In fact, humans couldn't function without it. It doesn't have to be "all or nothing," nor should it be. Salt in the right form and the right proportion is actually necessary for good health!
Swanson Vitamins offers a distinct form of unrefined, unprocessed salt from the mountainous region of Pakistan called Dr. Barbara Hendel's Himalayan Crystal Salt. The only form of salt to consume for two reasons:
1. Himalayan Crystal Salt is a form of salt that provides valuable minerals and trace elements lacking from regular table salt, referred to as sodium chloride. The body is made from these same elements, and when consumed, they make a surprisingly positive difference in how good a person feels.
2. Himalayan Crystal Salt hasn't been contaminated by a plethora of trash and pollutants that have been carelessly dumped in the oceans, only to ruin much of the precious supply of food and salt from the seas.
Substituting Himalayan Crystal Salt for ordinary table salt in all recipes, baked goods, breads, main dishes, soups, salad dressings and sauces is a first step to maintaining health. But remember, balance. Don't overdo a good thing!
Visit Swanson Vitamins to read how to prepare a healthy sole (so-LAY), the ideal way to use Himalayan Crystal Salt. Drinking the sole each morning provides the energizing minerals needed to recharge the body. A sole is water saturated with Himalayan Crystal Salt and contains approximately 26 parts of salt to 100 parts of water.
Himalayan Crystal Salt can be used to create a sole bath for intense relaxation. Try the bath on a Friday evening followed by a weekend of rest. By Monday morning wake up feeling rejuvenated, refreshed and ready for the week. A sole bath causes salt to be stored in the top layer of the skin, which helps maintain the protective film of the skin so it stays moist and supple. Visit Swanson Vitamins to learn how to prepare a sole bath.
Himalayan Crystal Salt sole can be used to flush the sinuses with a neti-pot. With the same solution, the sole can revive eyes using a glass eye-wash cup. Simply prepare a 1% solution by dissolving ¼ teaspoon of salt in 3.5 ounces of water.
Now through December, check out Swanson Vitamins where all featured Himalayan Crystal Salt Products are reduced by 20%! Enter promo code SALT1208 to receive the reduced prices. Offer expires at midnight CST, December 31, 2008. Limit one promo code per order. Not valid with previous orders. Cannot be combined with affiliate offers. Product prices and availability are subject to change.
Swanson Vitamins is an industry leader in bringing vitamins direct to consumers at the lowest price possible. Swanson Vitamins, located in Fargo, ND, offers the highest quality vitamins, supplements and natural health care products and is GMP certified. Swanson Vitamins goes a step beyond its competitors by offering powerful guarantees. All products are backed by a 100% Satisfaction, Money-Back Guarantee and Double the Difference Lowest Price Guarantee. For more information, please visit http://www.swansonvitamins.com.
###