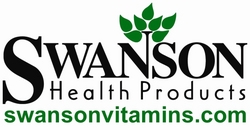 Fargo, ND (PRWEB) July 1, 2009
According to the Organic Trade Association, the organic industry has grown significantly in the last few years. U.S. sales of Organic food and beverages have grown from $1 billion in 1990 to an estimated $20 billion in 2007. Swanson Vitamins continues to add to their line of organic products by adding two varieties of organic coffee: Swanson Certified Organic House Blend and Swanson Organic French Roast.
Working with one of the most respected purveyors of gourmet coffee in the U.S., Swanson Vitamins is able to offer the most highly controlled and quality-assured beans in every bag of Swanson Certified Organic Coffee. The process begins with selecting the finest certified organic arabica beans from around the world. These beans are then roasted using proprietary precision methods to achieve a high-quality flavor profile. Finally, the beans are packed in a fresh-lock bag so they are guaranteed to be fresh and aromatic when brewed.
Swanson Certified Organic House Blend is a medium roast, fine ground coffee while the Swanson Certified Organic French Roast is a dark roast, fine ground coffee. Each comes in a 16 ounce bag and is available for only $7.99. Compared to other organic coffees that can run $20 and up for a 12 ounce bag, Swanson Vitamins has a top-quality alternative for a fraction of the price.
Swanson Vitamins is an industry leader in bringing vitamins direct to consumers at the lowest price possible. Swanson Vitamins, located in Fargo, ND, offers the highest quality vitamins, supplements and natural health care products and is GMP certified. Swanson Vitamins goes a step beyond its competitors by offering powerful guarantees. All products are backed by a 100% Satisfaction, Money-Back Guarantee and Double the Difference Lowest Price Guarantee. For more information, please visit Swanson Vitamins.
###