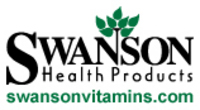 Sex is more in the brain than below the belt. For most people, the greater the stress level the less sex will be in the relationship
Fargo, ND (PRWEB) February 12, 2009
Next Pharmaceuticals conducted a survey in ten major cities across the U.S. They asked 500 people between the ages of 18-55 about their stress levels. The Relora® Stress in the City Survey concluded that the participants are experiencing a lot of stress, and 46% believe they are more stressed now than they were a year ago. The number one source cited for their high stress level was financial issues, followed by work and not having enough time. Sixty-two percent reported that they are not having enough sex and that stress is one of the main reasons why. The top ways given to deal with stress include eating comfort foods, watching television and listening to music.
"Sex is more in the brain than below the belt. For most people, the greater the stress level the less sex will be in the relationship," said Dr. Peter Lambrou, clinical psychologist and Chair of Psychology at Scripps Memorial Hospital in La Jolla, California. "Whatever couples can do to better manage their stress will help improve both the frequency and satisfaction of their sex lives. From relaxation exercises such as yoga and meditation to supplements, people can take steps to turn up the heat in the bedroom."
Relora® combines a patented magnolia and phellodendron extract that supports stress and stress-related eating to relax and reclaim a sense of stability and well-being. Swanson Vitamins carries Relora® in five different products. They have Lee Swanson Signature Line Ultimate Stress Pill, Swanson Ultra Natural Sleep Formula, Swanson Ultra Relora, Swanson Best Weight Control Formulas Relora® and Cort-Elim.
Next Pharmaceuticals developed Relora® and worked with Polaris Marketing to conduct the Stress and the City Survey, which has a 4.4% margin of error.
Swanson Vitamins is an industry leader in bringing vitamins direct to consumers at the lowest price possible. Swanson Vitamins, located in Fargo, ND, offers the highest quality vitamins, supplements and natural health care products and is GMP certified. Swanson Vitamins goes a step beyond its competitors by offering powerful guarantees. All products are backed by a 100% Satisfaction, Money-Back Guarantee and Double the Difference Lowest Price Guarantee. For more information, please visit Swanson Vitamins.
###