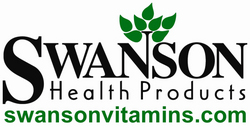 Much simpler than the other cleansing products, 2 pills each day for 3 days. It was very gentle on my system and I felt less bloated after using it.
Fargo, ND (Vocus) March 31, 2009
March is a popular month for many to de-clutter their homes and deep clean away all the dust, dirt and grime that accumulates over the winter months. However, spring cleaning isn't limited to just houses. Many view spring as a good time to cleanse and detox all the toxins built up internally during the winter season. A heavy bloated feeling and a state of low energy are two of the many ways the body lets us know it's time for a cleanse.
Swanson Vitamins offers many supplements that are helpful when attempting a cleanse. From herbal blends to dietary fibers, Swanson Vitamins has something to help everyone. Swanson Vitamins compiled a list of their high-rated cleansing products as determined by their customers.

Swanson Vitamins is an industry leader in bringing vitamins direct to consumers at the lowest price possible. Swanson Vitamins, located in Fargo, ND, offers the highest quality vitamins, supplements and natural health care products and is GMP certified. Swanson Vitamins goes a step beyond its competitors by offering powerful guarantees. All products are backed by a 100% Satisfaction, Money-Back Guarantee and Double the Difference Lowest Price Guarantee. For more information, please visit Swanson Vitamins.
###