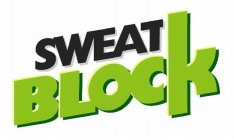 SweatBlock (PRWEB) November 15, 2012
Sweatblock antiperspirant, a revolutionary product that can stop excessive sweating for up to seven days, is launching a customer recognition program that will highlight notable customers for their accomplishments in connection to SweatBlock and its products. To be distributed on a monthly basis and to include a variety of gifts and prizes, Gabby Gordon, a professional singer, is the recipient of the inaugural distinction from the company.
It can be extremely hot on stage for many performers and while some might handle it reasonably well, it is a nightmare for others. Gordon has struggled with excessive sweating since the age of 12 but now, as a 25-year-old in the prime of her career, she's receiving public recognition from SweatBlock antiperspirant, a company that she has openly endorsed for years.
"I hadn't realized how much it was affecting my confidence," says Gordon about her problem with excessive sweating. "I cannot express enough, the relief I feel, knowing all the things are in the past. I am so grateful. SweatBlock has without a doubt, helped me."
While this embarrassing ailment can be detrimental for someone who makes a living on the stage, SweatBlock is proud to have provided Gordon with this newfound confidence. In fact, this beaming success story is the exact reason SweatBlock was invented; to ease the embarrassment for those effected by excessive sweating.
In the end, the creators of SweatBlock are beyond honored to hear that their product is serving its intended purpose and are pleased to launch this new customer recognition program, an agenda that aims to publicly praise notable SweatBlock customers, such as Gordon.
"I love to hear customers tell their SweatBlock success stories," says Austin Graff, Sweatblock's Director of Business Development. "It makes my job extremely rewarding. Whether they are performers like Gabby or just someone trying to lead a normal life without excessive sweating getting in the way, the stories are always amazing. It's great to be able to make a difference."
###
SweatBlock was born when a renowned chemist sought a solution for his own sweat problem. A decade of testing and tweaking the formula has produced the best option available to stop the excessive sweating. Today SweatBlock has helped thousands of people solve their excessive perspiration problems (check out the testimonials). If you're looking to stop the sweat and are hesitant about prescriptions, Botox™, surgeries, or expensive "all natural" fixes, give SweatBlock a dry run.