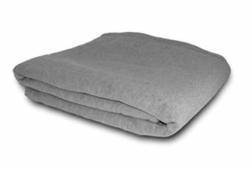 Norfolk, Virginia (PRWEB) April 04, 2013
Physicians for Peace Resource Mothers Program received a donation of sweatshirt blankets from Crooked Brook.
The Resource Mothers Program is modeled on a Virginia-based initiative to improve the health of expectant and new mothers and their babies to empower women in deprived and underserved neighborhoods in the developing world. These resource mothers serve as mentors to at-risk pregnant women and their babies to decrease the rate of infant mortality and low birth weight babies in developing countries. The program was launched in November 2005 in Santo Domingo, Dominican Republic as "Madres Tutelares" and has seen the births of hundreds of healthy newborns.
Resource Mothers help young mothers receive the appropriate prenatal and pediatric care to ensure a healthy baby, minimize health risks to the expecting mother, and decrease the rate of infant mortality in developing countries. In doing so, these Resource Mothers help pregnant women and their families access social services and community resources. Over time, the resource mothers and their clients build trusting and supportive relationships and continue ensuring the women have information on parenting, nutrition and healthy lifestyles.
About Physicians for Peace
Physicians for Peace transforms lives by training, supporting and empowering healthcare professionals working with the world¹s under-served populations. Since 1989, volunteers have conducted medical missions in more than 60 countries.
About Sweatshirt Blankets
Sweatshirt blankets are made of the same fabric as sweatshirts, which can be customized with:
Embroidery
Appliqué
Tackle Twill
Embroidered Patches
Direct to Garment Printing
The difference between a sweatshirt blanket and a sweatshirt throw blanket is the size. Sweatshirt blankets run in sizes that correspond with bedding dimensions; king, queen, full, twin and baby.
A sweatshirt throw blanket (sweatshirt throw) is smaller than a twin blanket (but larger than a baby blanket), which is the perfect size to "throw" over the lap or shoulders.
Regardless of the size, the words "sweatshirt blankets", "sweatshirt throws", or "sweatshirt throw blankets" are used interchangeably.
To get the best price when buying sweatshirt blankets, use your favorite search engine to find a company that sells wholesale sweatshirt blankets.
Sweatshirt blankets are popular at sporting events, colleges and universities (especially when personalized with a team or school logo or mascot) which is why they are also called Sports Sweatshirt Blankets, University Sweatshirt Blankets or College Sweatshirt Blankets.
Crooked Brook ships sweatshirt blankets worldwide. Hours of operations are 7:00 a.m. to 7:00 p.m. EST, seven days a week. Reach them at (315) 733-1992 to learn more.