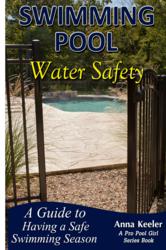 As one of the owners of a swimming pool company for over 25 years I thought it was time that consumers were offered accurate information so they can make educated choices
Prospect, CT (PRWEB) May 07, 2013
Sooner or later, every pool owner has questions. Whether starting out as a novice with a brand new purchase, or a veteran with years of care under the belt, there comes a time for questions. Prospect Pools of Prospect, Connecticut has the answers. With over two decades of experience in sales, installation and upkeep, they know how to keep the summer fun for the family.
The Association of Pool and Spa Professionals reports that in 2012, there were over 385,000 new pools and hot tubs installed in the United States, with the biggest area of growth coming from above-ground pools. Prospect Pools specializes in above-ground setups, customizing them to meet the needs of each individual family, with warranties to match their levels of service.
In addition to sales and service, Prospect Pools also offers a wealth of printed knowledge. Their own Pro Pool Girl has written six helpful books covering a variety of pool topics. These include everything from information on water chemistry and maintaining pool equipment to choosing a pool contractor or what to look for when purchasing a house that comes with a pool. "As one of the owners of a swimming pool company for over 25 years I thought it was time that consumers were offered accurate information so they can make educated choices," she says. "I am very interested in spreading the word about swimming pool safety, and all my books offer timely tips and guidelines to enhance the swimming experience, keeping in mind safety and fun." Interested readers will also enjoy her blog.
May is National Water Safety Month. This is a great time to update, redesign, and double-check pool equipment. Let Prospect Pools' outstanding service department and knowledgeable retail staff take the uncertainty out of pool ownership.
Contact:
Prospect Pools, LLC
52 Waterbury Road
Prospect, CT 06712
Phone: 203.758.0524
E-mail: sales(at)prospectpoolsllc(dot)com
Websites referenced:
apsp.org/ResearchResources/content.cfm?ItemNumber=1028&navItemNumber=1083
amazon.com/author/propoolgirl
prospectpoolsllc.com/blog
nationalwatersafetymonth.org/