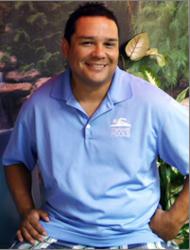 I take my profession seriously. Customers deserve quality work and I'm committed to providing it to them.
Houston, TX (PRWEB) November 20, 2011
Houston area pool owners have a new choice for their service needs. Platinum Pools, renowned for their customer service and quality work, now offers several service options through their new Service Department. Customers can fill out a service request form from the comfort of their computer by visiting Platinum Pools at http://www.platinumpools.com/service-department and with just a few keystrokes can look forward to getting Platinum to service your swimming pool and spa.
Platinum Pools' Service offers repair and upgrade work to pool equipment, including energy efficient options and the latest in electronic controllers to make maintaining a beautiful pool simple and easy. Platinum Pools' service customers can convert their pool sanitation from salt to chlorine, or enjoy a deep clean with their draining and acid wash services which remove both pool stains and algae growth. Whether you have a DE, cartridge, or sand filter, Platinum Pools will service and clean them to ensure continuously clear waters.
New home owners who are unfamiliar with pool service can learn from Platinum Pools' pool schools. There, owners will learn all the necessary tips and tools to enjoy a beautiful pool experience for years to come. Students learn about service, pool and chemistry safety, how to sanitize your pool, and more. Platinum Pools' will also tune-up your pool heater by inspecting the control panel, checking the firing and operation of the heater, as well as examining all leads and pipes to check for any corrosion or cracks. Platinum Pools service technician will service and tune-up robotic pool cleaners for proper pressure and suction, as well as inspect all belts, hoses and wheels.
Platinum Pools' Service Supervisor is led by Larry Escamilla and manager Wanda Terrell. Larry has worked in pool service for 16 years and is certified to work on products from nearly every major manufacturer. Since January 2011, he's worked hard to establish Platinum Pools' new service department, offering fast and efficient Houston pool repairs. "I take my profession seriously. Customers deserve quality work and I'm committed to providing it to them," says Larry. Platinum Pools is a Hayward and Jandy warranty station and customers who need service for Hayward, Jandy, Pentair, Polaris, Raypak, Waterway and many more can feel confident that repairs will be done the right way, the first time.
Scott Waldo, Platinum Pools' owner, says that he knows the service department will meet the needs of Houston customers who are in need of quality pool repairs. Scott says, "We've always worked hard to exceed the expectations of our custom built pool customers. Now we want to provide that same level of excellence to customers who need Houston pool service."
In honor of the new swimming pool service department, Platinum Pools guarantees they will match the online or offline price of any pool product they carry. Customers interested in service can contact Platinum Pools through their website, or by phone at 281-870-1600.
About Platinum Pool Service
Platinum Pools offers service to swimming pool and spa owners with in ground pools in the Houston, Cypress, The Woodlands, Sugar Land, Pearland, Kingwood, Katy, Spring, Tomball, and the surrounding metropolitan areas. Wanda Terrell is the manager of the Service Department. She brings twelve years of swimming pool experience to the pool Service Department. Her knowledge and expertise help lead a professional swimming pool service team.
Have peace of mind in knowing Platinum Pools' trusted technicians are bonded and insured. Our technicians drive Platinum Pools's marked vehicles and in uniform at all times. If you need to schedule a Service Call for your swimming pool and/or spa, please complete our Service Request form to expedite your service call request or call 281-870-1600.
###