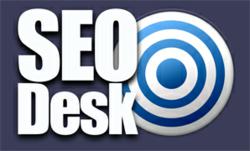 (PRWEB UK) 2 June 2013
LM2 Entertainment are proud to announce that they are fully ready for the summer 2013 party circuit with the addition of a number of new bands and musical genres. The company, which has been operating for 10 years, has been putting the swing into parties, weddings, anniversaries and corporate events, but now they are looking to take it to the next level.
This means that LM2 Entertainment are now able to offer swing bands for hire and jazz bands for hire across London and the south of England. No matter the event that a client is looking to put together, the appearance of a tight and reliable band that can get everyone on their feet is bound to be a major part of the entertainment.
The pressure in pulling together a strong line-up of acts and entertainment for a party or event is high which is why the new acts on offer from LM2 Entertainment should be what everyone is looking for.
In expanding the range of jazz and swing acts for hire, there is likely to be something for every client. Swing is very much the in-thing at the moment, carrying a freshness and excitement that is not available from so many other forms of music. Anyone that is looking to find something different for their event and a step away from the traditional cover acts that play the same songs that everyone has heard a millions times, jazz and swing band represent a new level of excitement. All of the bands on the LM2 Entertainment roster have the ability to engage and interact with a crowd of all levels so whatever the event is, the entertainment will be spot on.
In order to provide the proper level of exposure and promotion for their new bands, LM2 Entertainment has also entered in a working relationship with SEODesk. The highly rated search engine company will provide website support and content to ensure that LM2 Entertainment are on the first page of search engine results for anyone looking for the perfect party act.
About LM2 Entertainment:
Formed back in 2003, the company can boast of a management level that boasts experience at some of the biggest names in the record industry such as Universal, A&M and Telstar. The top people at LM2 Entertainment have worked with some of the biggest acts in the business and the company brings this experience and expertise to providing the best live acts to parties and events. In 2012, LM2 Entertainment received an award for being 'Most Entertaining Wedding Supplier.'