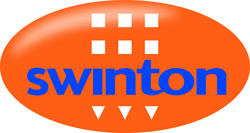 Manchester, UK (PRWEB) August 3, 2009
Swinton is warning bikers that modifications may affect their motorbike insurance premium and must be declared to their insurer.
Exhausts are the most popular modifications made to bikes and, if they are performance enhancing, can incur loading to a premium. Modifications to a bike's suspension and wheels, increasing engine capacity over 5%, custom motorcycles and a nitrous oxide injection may also affect premiums.
However some modifications have little or virtually no impact on a premium. These modifications include non-performance enhancing end-cans, crash bars, huggers, crash mushrooms, up-rated braking systems and a five percent increase in engine capacity.
Anthony Aronin, Head of Swinton Bikes, said: Bikers planning on modifying their motorbikes should always notify their insurer prior to the modification so they know exactly how much it will impact on their bike insurance premium.
"We would also advise riders protect their motor bike with a lock or tracker device which can actually reduce bike insurance quotes and premiums."
About Swinton:

With 580 branches nationwide Swinton is the UK's largest high street insurance retailer
Unlike many other companies in the financial services industry, Swinton is committed to keeping its branches open for business, and part of the community
Swinton provides a one-stop-shop for the insurance and related needs of its clients, offering home, car, caravan, business, holiday, motorbike and even classic car insurance
###