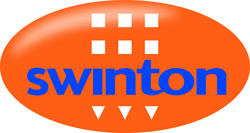 Manchester, UK (PRWEB) August 3, 2009
This year has seen a record number of families avoiding holidays abroad in favour of UK breaks as the Great British Holiday makes a comeback. As the recession continues to grip the nation, camping trips are proving hugely popular with families trying to save some cash this summer.
Often reliving holidays experienced during their youth, young families are stacking their cars with equipment such as tents, gas cookers, luggage and bicycles and heading off to popular camp sites and holiday resorts across the country. But parents are putting their families at risk by overloading the car with sometimes unnecessary equipment, gadgets and luxuries.
The Road Traffic Act 1988 states that the 'vehicle user' is responsible for ensuring that the car is not overloaded. Drivers risk a fine of up to £3,000 for exceeding a vehicle's maximum weight.
Drivers could also receive three penalty points on their licence if their car is deemed overloaded under the driving offence CU50 - causing or likely to cause danger by reason of load or passengers.
To avoid overloading drivers should be aware of their car's Gross Vehicle Weight (GVW), which is the maximum allowable weight for the car. This can be found in the vehicle specification, alongside the Kerb Weight Total (KWT), which is weight of the empty vehicle with a full tank of petrol. The difference between the two amounts is the total load which the car is legally permitted to carry.
If a car is too heavy it becomes less stable on the road, is more difficult to steer and will take longer to stop. The extra weight also puts additional pressure on the tyres causing them to overheat and possibly blow out and uses up more petrol.
Another big risk associated with car overloading is restricted visibility caused by items blocking the back window. The Highway Code clearly states that both front and rear windows must be kept free from obstruction at all times, and failure to comply could result in prosecution.
Steve Chelton, Insurer Development Manager, for Swinton car insurance, said: "Car overloading is a serious matter that is often overlooked by motorists. Not only does it put other road users in danger, but also the passengers of the overloaded vehicle.
"To avoid carrying unnecessary weight, limit luggage to essentials. Leave behind anything that can be bought on arrival at a nearby supermarket, such as drinks, food or charcoal for the BBQ. And always make sure that you have a clear, unobstructed view out of the rear window."
About Swinton

With 580 branches nationwide Swinton is the UK's largest high street insurance retailer
Unlike many other companies in the financial services industry, Swinton is committed to keeping its branches open for business, and part of the community
Swinton provides a one-stop-shop for the insurance and related needs of its clients, offering home, car, caravan, business, holiday, motorbike and even classic car insurance
With a dedicated team of advisors on hand at every branch to search a panel of insurers to offer quality cover at competitive rates
###