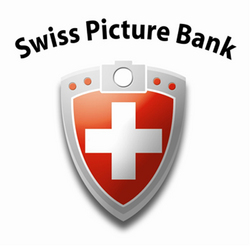 The long-term preservation of electronic data is perhaps the single greatest problem of the information age that remains unsolved
Las Vegas, NV (PRWEB) January 30, 2008
Swiss Picture Bank, launching at PMA '08 and available for review today at http://www.swisspicturebank.com and in booth R-191, is the first permanent, guaranteed online archive for digital photos.
Swiss Picture Bank is different from other "storage" sites, because:

Your pictures are safe - guaranteed.
You pay once per picture - there are no recurring fees.
You choose from a range of long term security plans, beginning at only 3 cents per picture for 30 years.
Your account is hosted in data centers operated by Swisscom IT Services - together with its subsidiary Comit, the leading provider of IT infrastructure to Swiss banks.
You protect your memories and the environment at the same time - Swiss Picture Bank will preserve your photos for decades using "green" storage powered by energy supplies that are 98% carbon free.
Click here to listen to a podcast from Mike Bevans, partner at Tribeca Labs as he discusses the Swiss Picture Bank online photo archive.
More about Swiss Picture Bank
Swiss Picture Bank is the first service designed to keep your pictures safe, organized and accessible for generations to come. When you upload photos to Swiss Picture Bank, you're doing more than storing them on the web. Every photo is encrypted, secured on redundant servers in data centers throughout Switzerland and backed by the Picture Guarantee Foundation (PGF), a not-for-profit Swiss foundation established to independently ensure the long-term continuity of pictures.
"The long-term preservation of electronic data is perhaps the single greatest problem of the information age that remains unsolved," says James Graham, partner at Tribeca Labs, Swiss Picture Bank's parent company. "Our irreplaceable memories are no longer prints that can be stored in a shoebox; they are computer files that can be lost in a second. That's why we partnered with the data professionals at Swisscom to create Swiss Picture Bank - to give consumers an online savings account that will protect their most treasured memories against everything from accidental deletion to hardware failure to natural disasters."
Photobot Guardian - Peace of Mind Automatically
With Photobot Guardian, Swiss Picture Bank's free photo-archiving software available to every user, every photo is automatically copied to your account for you. "In the same way our Photobot software revolutionized digital picture correction by completely automating the process," explains Graham, "Photobot Guardian brings our fully-automatic, Zero-Click™ philosophy to securing your pictures. Simply install the free Photobot Guardian software on your computer and select the folders you want monitored. Whenever the program finds a new image, Photobot Guardian sends a copy to your Swiss Picture Bank account so that all your pictures will be safe for you, your children and your children's children to enjoy."
For more information about Swiss Picture Bank, visit http://www.swisspicturebank.com.
About Swiss Picturebank AG
Swiss Picturebank AG, based in Thun, Switzerland, is the gold standard for online data archiving. The Company's Swiss Picture Bank service, commercially launched in January 2008, is the first consumer photo storage service to offer guaranteed long-term archiving, one-time pricing and a payout of 30x for any photo lost. Swiss Picturebank AG is a subsidiary of Tribeca Labs, the New York-based developer and marketer of cutting edge digital imaging software and services for consumers and professionals. Visit http://www.swisspicturebank.com or call +1-646-383-4608 in the U.S., +41 33 225 19 00 elsewhere to learn more.
About Swisscom IT Services
With revenues of CHF 836 million in 2006 and a workforce of more than 2,700 full-time employees, Swisscom IT Services is one of the leading Swiss IT service providers. Its core business encompasses the integration and cost-effective operation of complex IT infrastructures, as complete or partial outsourcing projects. Visit http://www.swisscom.com/it to learn more.
###