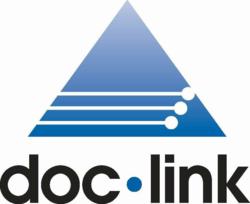 "doc-link adds to the efficiency of our solutions and makes the return on investment for our potential clients and prospects far more significant," says Andrew Nunez, COO, SWK
Laguna Hills, CA. (PRWEB) July 07, 2011
As a provider of enterprise-class document management solutions for the Sage marketplace, Altec Products, Inc., is an endorsed Sage North America partner that works with a broad range of channel partner resellers.
SWK Technologies, Inc., of Livingston, N.J., is one Sage premier provider that has realized a steady stream of benefits since partnering with Altec. "Altec is a strong, strategic partner for SWK," says Andrew Nunez, SWK's COO and Executive Vice President of Sales. "Altec offers a robust product in doc-link and is excellent at enhancing the solutions that we propose to our own prospects and customers."
Nunez says his firm's relationship with Altec runs deep, and that document management options are embedded in nearly all of SWK's customer bids. "doc-link's document management platform brings an additional dimension for our customers," says Nunez, "and helps us create unique proposals."
Certified for integration with Sage MAS 90 ERP, Sage MAS 200 ERP, Sage MAS 500 ERP, Sage PFW ERP and Sage Accpac ERP, doc-link allows companies to streamline their paper-based processes, enabling increased productivity and enhanced communication to customers, vendors and employees.
As an Endorsed Solution, doc-link is a solid enterprise document management product that is recommended by, and has been rigorously tested by, Sage itself. Selected for its enterprise capabilities and ability to integrate across Sage's entire platform of products, doc-link is the document management platform of choice for SWK and many other premier Sage providers.
"doc-link adds to the efficiency of our solutions and makes the return on investment for our potential clients and prospects far more significant," says Nunez. "Depending on which features they're using, our customers see as much as 10 to 15 percent productivity gains after integrating Altec's document management solution."
Affordable, scalable and integrated to the Sage suite of products, doc-link is packaged in four popular bundles designed to meet departmental and enterprise-wide requirements: The Document Management Bundle provides the functionality of a document repository along with the ability to automatically schedule and route documents to recipients based on their preferred method of distribution. The AP Bundle replaces lengthy manual vendor invoice approvals with a streamlined process utilizing workflow and automatic indexing tools that increase productivity by up to 40 percent. The Enterprise Bundle provides functionality to meet virtually any document management requirements for not only AP, but also for Human Resources, Sales Order Processing, Accounts Receivable and any other business process hampered by paper bottlenecks.
And the new PaperlessPLUS expands the Sage MAS 90/200 ERP Paperless Office functionality by storing Paperless Office documents in the doc-link repository, and gives employees secure access to Paperless Office documents without giving them access to Sage MAS 90/200 ERP. PaperlessPLUS also includes a pre-configured workflow for the approval of vendor invoices.
Altec will be exhibiting at Sage Summit July 10 – 15, in booth 407, where they will be demonstrating and discussing their complete lineup of Sage-integrated enterprise document management solutions.
About SWK Technologies, Inc.
SWK Technologies, Inc. is an IT consulting company providing strategies and solutions to meet its clients' information and business management needs. As a Sage Software Authorized Business Partner, Sage Gold Development Partner and Authorized Training Center, SWK offers best-of-breed solutions for accounting and business management, financial reporting, CRM, job costing systems and warehouse management. Specializing in collaborative commerce - the communication and cooperation between suppliers and customers - SWK developed MAPADOC EDI, a robust EDI solution that integrates seamlessly with the business management solutions it sells and supports. SWK also provides managed network services to its clients and has offices in Livingston, NJ; in New York in Long Island, Syracuse and Buffalo; and in Connecticut in Greenwich. http://www.swktech.com
About Altec
Altec is a leading provider of Integrated Document Management (IDM) solutions to mid-market companies. For more than twenty five years, Altec has provided a wide range of accounting-centric paper to paperless solutions including its flagship product, doc-link™, which enables companies to capture, archive, workflow and route structured and unstructured documents to customers, employees and vendors. Altec's comprehensive solutions include IDM, output management, MICR check disbursement and paper documents that serve more than 13,000 customers worldwide. Altec enjoys strong, collaborative partnerships with ERP and BMS solution providers such as Epicor Software, Microsoft Dynamics, Sage Software and SAP to provide the most comprehensive, integrated enterprise document management solution to the SMB market. Altec delivers its IDM solutions through a global network of authorized partners in more than 60 countries throughout the Americas, EMEA and Asia Pacific. http://www.altec-inc.com
###