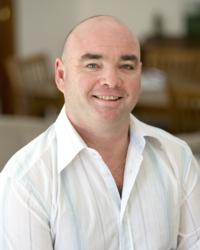 We will be sharing information about the different online marketing platforms that are available to businesses, regardless of their size, and why strategy and measurement are vital to online success.
Melbourne, Australia (PRWEB) April 17, 2013
Melbourne internet marketing consultancy, Swoop Digital, has announced its sponsorship of the inaugural Business Marketplace expo that is being held at the Melbourne Showgrounds' Exhibition Pavillion on April 24, 2013.
The event is described by its organisers as 'where people in business can meet, buy, sell and connect on one special day'.
Swoop Digital's principal, Ray Poole, said the event has created an unprecedented opportunity for business people in Victoria to come together to learn and network.
"The combination of high calibre speakers and workshops that reflect business practices and marketing strategies for today is compelling" said Mr Poole. "Importantly though, the inclusion of information booths for business service providers to share their knowledge is providing an ideal environment for them to engage their clients."
"At our's - Stand 7 - we will be sharing information about the different online marketing platforms that are available to businesses, regardless of their size" he continued. "And for those who are already au fait with online business concepts, we will be discussing why strategy and measurement are vital to online success."
Guest Speaker Lineup
Event organiser, BANC (Breakthrough Armchair Negotiation Community Pty Ltd) has assembled an impressive lineup of local and international business experts that, Mr Poole says, will empower, enlighten and entertain delegates.
"PR and publicity professional, Kate Engler, for instance, will be sharing her insider tips on how to get massive media for free - something that in today's challenging economic climate will be of tremendous help to many businesspeople" he said.
"And then there is referral marketing specialist, Lindsay Adams, who has worked to implement referral and networking strategies for business in the USA, Asia, Europe and, of course, Australia" continued Mr Poole.
"At Swoop Digital we know first-hand how valuable referrals can be. Having the opportunity to hear Lindsay's methods for acquiring referrals and then tipping them over the line that converts them into 'customers''.... well, it could make a real and measurable bottom-line difference to a business."
Business-Focussed Workshops
Business Marketplace has scheduled several Workshops on topics that include Business Planning, Public Speaking, Wealth Creation Strategies, Leadership and Intellectual Property Protection.
More information about Swoop Digital's presence at the 2013 Business Marketplace are available at http://www.ourbanc.com/stallholders-view/swoop-digital/
About Swoop Digital
Founded by Ray and Carol Poole, Swoop Digital is a Melbourne based strategic internet marketing, web development and search engine optimisation company that helps business-to-business and business-to-consumer companies get more customers, more sales and increase their profits via online digital technologies.
The company provides custom solutions, and approaches each project by acquiring an understanding of the business, its objectives and target market in order to deliver business-growth solutions.
Swoop Digital's clients have included non profit organisations such as Alpha-Autism, brands such as LOD Workwear & Melbourne Dental Clinic, franchises like Jim's Computers and in more recent times, GoTafe and the Fair Work Ombudsmans Office.
Carol Poole B.A. (Media/PR) Grad Dip Marketing. AMAMI CPM
Carol is a seasoned marketing professional with 20 years marketing experience across a variety of industries. She has worked with some of Australia's Top 100 brands and has launched numerous well loved and successful products that went on to make millions of dollars.
Carol is a certified practicing member of the peak industry body for marketing professionals, the Australian Marketing Institute.
Ray Poole
Ray was the General Manager for one of the largest businesses in the plumbing industry for over 25 years. He has a specialised knowledge of Business to Business (B2B) marketing, with a particular emphasis on applying online strategies for business and project management.
Learn more about Swoop Digital at http://www.SwoopDigital.com.au