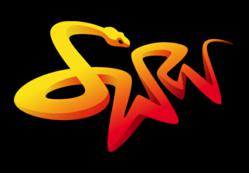 "Nearly 10 Million Interactions Since Launch"
New York, NY (Vocus/PRWEB) February 10, 2011
Last year MUSIC CHOICE launched SWRV, the first 24/7 interactive music video network. SWRV is the only network where viewers participate by hosting their own shows, voting for what plays next, sending in texts, pictures & videos to be on TV and more. With nearly 10 million interactions since launch, SWRV is the only network that puts viewers in control.
To mark the occasion, we have rounded up some of the sweetest "HAPPY BIRTHDAY" messages we've received from some top SWRV artists like SOULJA BOY, KERI HILSON, RAY J & MOHOMBI, as well as from the people who truly make the network so much fun - the fans! Check it out here http://www.youtube.com/embed/vpEz2LaDs7k or leave some love on SWRV's Facebook wall at http://www.facebook.com/swrv.tv
SWRV features mainstream pop and hit-driven music videos with a full schedule of original programs. From creating and starring in video dedications, to voting for the next video to play, and even taking over their own show, viewers can interact with and control SWRV content through their mobile devices and online at http://www.swrv.tv.
SWRV. DON'T JUST WATCH.
For more information on SWRV log on to http://www.swrv.tv or to become part of the SWRV community join us on Twitter: @SWRV_TV | Facebook: http://www.facebook.com/swrv.tv
# # #