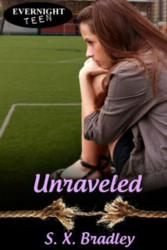 This YA mystery will intrigue you from the first paragraph.
Columbus, Ohio (PRWEB) February 21, 2013
Her world is shattered when she comes home from school and discovers her murdered sister's body on the living room floor. When the initial evidence points to a burglary gone wrong, Autumn, challenges the police's theory because of the personal nature of the crime.
Thinking that finding the killer will bring her family back together, she conducts her own investigation using her affinity for math and forensics but her plan backfires and her obsession with the case further splinters her family.
When her investigation reveals the killer is someone she knows, Autumn wants to offer herself up as bait and sets a dangerous trap to unmask his true nature and to obtain a confession for her sister's murder. But there's a problem. Her new Black-belt boyfriend. Knowing he would never agree to her plan, she abruptly ends the relationship and then risks her life to catch her sister's killer.
Readers can buy "Unraveled'' on Amazon.
For more information, please visit Sxbradley.com
"Like" SX Bradley on Facebook at https://www.facebook.com/SXBradley
Follow on Twitter @SusanXBradley
For media inquiries or to request a review copy, please contact:
Susan Bradley author(at)sxbradley(dot)com
From Amazon Reviewer, Mary Tillman "Ah, teen angst. But add to that the murder of your sister and you have the makings for some great drama. In this debut novel S.X. Bradley fills her world with a roller coaster of emotions. Grief. Love. Self-doubt. Love. Envy. Anger. All wrapped up in a brilliant math wizard who can't let the murder of her sister become just another case to the police."
'After it's known she's a key suspect, casting doubt of her innocence, even among her family. Autumn trusts few of the remaining people in her life as she questions the police on their methods. Autumn's drive to puzzle solve, leads her to do her own investigation into her sister's murder, not only to help her family begin to heal, but to clear herself. In the process, she enlists the help of a favorite cousin, gains the support of her father, and plots to capture the killer. All while falling in love for the first time,"' Tillman concluded.
About SX Bradley
Susan grew up in South Texas, about ten miles from the U.S.-Mexican border. As a child she spent the summers in Mexico with her grandparents and extended family. During these vacations, she frequently created mysteries for her siblings and cousins to solve. These mysteries were her first stories. Nancy Drew soon became her childhood hero and inspiration to write mysteries for young adults.
Her greatest joy is her daughter who is quite the storyteller and likes to come up with the characters' names for mom's stories. When she's not writing or studying, you can find her looking after her personal mini-zoo which consists of two fish, one thief of a dog, and one whistling guinea pig. Susan loves estates sales, traveling, spending time with her family, and discovering new books at the Columbus Metropolitan library.
Susan graduated from the University of Texas, is currently pursuing an MFA from Seton Hill University, and dreams of one day owning a touch screen murder board like the one on her favorite TV show, Castle.