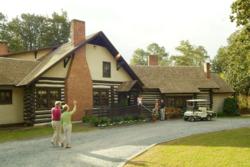 Raleigh, NC (PRWEB) December 06, 2011
Wally World Riverside Resort, located in Loudonville, OH is excited to announce their participation in and sponsorship of the 2012 Ohio RV Super Show. The popular RV show will take place at the I-X Center in Cleveland, OH January 4-8, 2012. The RV super show will feature over 600 RV vehicles, Brian Brawdy and the Green RV, Logan Wells and Jerry Colosimo Variety Music show, and armadillos, hedgehogs, and other small animals from the Cleveland Metroparks Zoo. Wally World Riverside Resort will have an exhibit set up to feature their beautiful campground, and representatives on hand to provide additional information about their offered amenities.
Sycamore Lodge, located in Jackson Springs, NC, will be busy participating in 3 NCRVDA shows throughout North Carolina this winter. Sycamore lodge will represented at the following NCRVDA RV Shows:
NCRVDA North Carolina RV Show
January 20-22, 2012
Raleigh Convention Center
Raleigh, NC
NCRVDA North Carolina RV Show
February 17-19, 2012
Merchandise Mart/The Park
Charlotte, NC
NCRVDA North Carolina RV Show
March 9-11, 2012
Greensboro Coliseum
Greensboro, NC
Attendees of the popular NCRVDA RV Shows can visit Sycamore Lodge's exhibit for more information about the resort's amenities and features. NCRVDA RV Shows also feature representation from over 20 NC RV dealers.
About Wally World Riverside Resort and Sycamore Lodge
Wally World Riverside Resort is located on the beautiful Mochican River in Loudonville, OH. Wally World sprawls over 26 acres of river front property with over 250 campsites, mini golf, nature trails, and many family friendly attractions. Purchased in May of 2011 by Travel Resorts of America, Wally World Riverside Resort is poised to become the "Jewel of the Mohican."
Sycamore Lodge, located in Jackson Spring, NC, is a luxury RV resort and private North Carolina RV campground. It is convenient to many local attractions, including the nation's legendary and historic Pinehurst Golf Courses. Sycamore Lodge boasts 194 acres of tree shaded campsites, a historic log cabin lodge, stocked lake and nature trails.
###