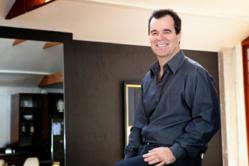 investors need to be extremely cautious about jumping into financial commitments they simply can't afford or maintain
(PRWEB) January 22, 2013
The NSW property market is estimated to generate a whopping $100 billion in revenue yearly, with 10% of the state's economic growth coming from the sector. That's according to the report 'Economic Significance of the Property Industry to the NSW Economy' (May 2012) by the AEC Group, commissioned by the Property Council.
In other positive news for the NSW real estate market, the latest Deloitte Access Economics Business Outlook report says a slowing Chinese economy will have positive flow-on effects in Australia, with the Reserve Bank poised to respond by lowering interest rates.
But internationally renowned property investment strategist, Rick Otton, says despite these positive signs, investors need to remain smart, creative and strategic.
Sydney Seminar
The entrepreneur, author and self-made millionaire is hosting a public 'How to Buy a House for $1' event in Sydney for property investors and want-to-be investors on 10 February. Entry to the event would normally cost over $1000, but on this occasion it has free admission.
"It appears that more housing stock will be available in 2013. This means more buying opportunities, which is good news for investors," Mr Otton said.
"However, investors need to be extremely cautious about jumping into financial commitments they simply can't afford or maintain as there are still mixed messages about the market's strength and stability.
"The best approach is to adopt a recession-proof strategy by buying and selling houses creatively without a bank, a deposit, stamp duty and little, or even none of their own money."
Innovative investment strategies
The Sydney event forms part of a series of open-to-the-public one-day seminars Mr Otton is holding across Australia in 2013. At the event, participants will be shown innovative no-money-down real estate investment strategies which will 'generate positive cash flow from day one'.
"When it comes to investing, we generally tend to blindly follow traditional strategies such as negative gearing and depending on banks to secure finance or a deposit," he said.
"But my techniques take a revolutionary approach. They work, not just for me, but for my students in different parts of the world. My creative real estate techniques are able to help people generate thousands of dollars a month in passive income – no matter what their financial situation."
Mr Otton uses his non-conventional property investment techniques to achieve his personal mission of transforming the way people buy and sell property in Australia.
The special one-day seminar in Sydney will include live demonstrations, interactive exercises and activities, case studies and lessons in cutting-edge strategies.
To register or to learn more about the 10 February event visit HowToBuyAHouseForADollar.com.au
About Rick Otton
Rick Otton has spent decades making money by snapping up inexpensive real estate and putting it to work building wealth. Now, he's teaching other Aussies how to do the same. He is the founder and CEO of We Buy Houses, which operates in the U.S., U.K., Australia and New Zealand putting his strategies to work every day.
Otton got his start in alternative real estate investment in 1991 and within a year acquired 76 properties. In years after, he made a fortune using his low-risk, high-reward strategies to inexpensively acquire real estate.
Now, Otton wants to share the wealth by sharing the wisdom, teaching us how to buy and sell real estate without cutting banks and other middlemen in on the deal.
Otton has been featured in a variety of television programs and magazines, including Today Tonight, A Current Affair, Australian Property Investor and more.
You can learn more about Otton and how to invest in residential real estate without using banks at HowToBuyAHouseForADollar.com