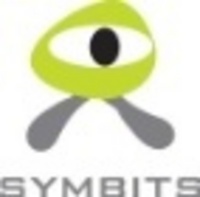 The Symbits network services not only saves our clients downtime, it can also save them money. When we finished our Network Assessment discovery for one of our clients
MIAMI (PRWEB) January 3, 2008
Adding to the Best in Class managed and remote monitoring services previously offered, Symbits market scope has expanded to support multi-retail locations, satellite offices, franchise operations and branch offices, locally, regionally, nationally, and globally.
Brett Beveridge, president and CEO of Symbits, Inc., commented, "The SMB market has become one of the largest but most underserved areas in the IT industry. Currently small and medium businesses are supported by a fragmented group of mom and pop IT firms that don't have the technology, financial, and human resources necessary to provide consistent, reliable IT support to these customers. Symbits combines its enterprise-level Network Operations Center with proactive remote network monitoring and maintenance to deliver Fortune 500 class IT support to the entire marketplace."
Through its managed IT service platform and remote support center, Symbits continually monitors the availability of nearly all IP-enabled devices: servers, desktops, laptops, PDAs, BlackBerrys, printers, copiers, routers, firewalls, plus virtually all industry-standard protocols.
When the operation of a computer network is at risk, reactive IT service on a hit-or-miss basis generally is not timely or effective in keeping the network running. Symbits operates with proactive remote monitoring by certified network engineers manning Symbits IT network operations center 24/7/365.
Continuous preventative maintenance allows Symbits managed IT network services to predict and prevent network failures before they happen.
"The Symbits network services not only saves our clients downtime, it can also save them money. When we finished our Network Assessment discovery for one of our clients," commented Geovani Aday, Symbits Chief Technology Officer, "we found out that they were backing-up all their data on-line with an outsource on-line provider. We saved them $3,400 a month by switching static data to local back-up, while keeping dynamic data back-up on-line. That's over $40,000 savings annually."
About Symbits, Inc.
Symbits, Inc. is an outsourced IT managed service provider, offering proactive remote monitoring of computer networks by certified engineers, through its Network Operations Center, 24/7/365. The Company can become the total outsourced solution or work closely with the client IT department. Symbits' market scope protects multi-locations, locally, regionally, nationally, and globally.