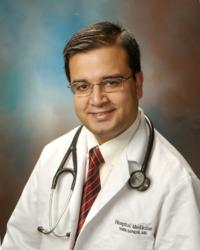 Omaha, NE (PRWEB) January 31, 2012
Nabin Sapkota, MD states,"The main goal of "Symptoms and Diagnosis" book project is to teach the general public about patient centered approach to making the correct diagnosis." He claims that most health websites and patient education books give out valuable information to readers interested in knowing the typical symptoms of a disease but they fail to address the individual variation of symptoms. The doctor states, "For example, when you type 'symptoms of pneumonia' and search the Internet, you will get results from very reputable and authoritative websites that will give you the detailed list of symptoms of different types of pneumonia. This information is very valuable if you are doing research about pneumonia but does not help much when you have someone in your family that may have pneumonia. The symptoms of pneumonia in a real patient depend on the unique features of that patient. Symptoms are very subjective and how patients describe the symptoms reflect who they are." Dr. Sapkota adds, "In this book, I plan to teach my readers how age, gender, history of medical problems, lifestyle choices, social background, living condition, pain tolerance, emotional states and other unique features of a patient influence how symptoms of any disease present in that particular patient. The only way to do this effectively is to tell exactly how real patients with these symptoms described them."
Dr. Sapkota is board certified in Internal Medicine and has been practicing in the Midwest for more than eight years. He did his internal medicine residency at John H. Stroger Hospital of Cook County in Chicago, IL. He received board certification by the American Board of Internal Medicine(ABIM) in 2007.
Dr. Sapkota states that using real patients to teach about symptoms and diagnosis is not new in the medical field. He says thousands of case reports based on real patients are written by doctors all over the world to help other doctors learn about new features of diseases or treatment options. He mentions that most licensing exams or board certification exams for doctors use patient vignettes before asking specific question about diagnosis or treatment. "What I plan to do is to bring this method out to a wider audience. I want people without any medical background to be able to learn from real patients and be able to make sense of symptoms in the real world. I hope to increase opportunities for correct and timely diagnosis by empowering patients and their loved ones with this knowledge."
Dr. Sapkota wants to reassure his patients about possible privacy concerns that may arise from this book project. He says, "You absolutely do not need to worry about your privacy if your story gets published in the book. I will be changing all identifying information and real life references. The only thing that will not change is how you described the symptoms when you were sick."
"It is difficult to work on an open book project and handle the public curiosity associated with it while working full time as a physician. But it will eventually help my patients and that makes the extra time and effort worthwhile."
You can learn more about his book project by visiting http://symptomsdiagnosisbook.com and you can contact the doctor if you want to feature a story about the book project. Preference will be given to media outlets with a focus on health related topics.
###