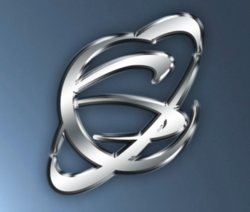 We feel that this opportunity with Synaptyk will enable us to deliver much needed continuity of quality from the opening of the sales process to long-term client maintenance and application management. - Sam Wood, EVP, Synaptyk Software Solutions
Plano, TX (PRWEB) August 01, 2012
Representatives from MoWyatt Enterprise Solutions and Synaptyk announced this week the creation of Synaptyk Software Solutions.
MoWyatt Enterprise Solutions is a leading force in SAP Business Solutions such as Business Objects, Business By Design and SAP All-in-One, while Synaptyk's expertise lies in Network Infrastructure Design/Deployment and Telecommunications Installation and Support Services. The strategic alliance of these two industry leaders evolved in response to each owner's desire to extend enhanced value to their respective client bases.
"While we're certainly sad to say goodbye to the MoWyatt name, we feel that this opportunity with Synaptyk will enable us to deliver much needed continuity of quality from the opening of the sales process to long-term client maintenance and application management," says Sam Wood, President & CEO of MoWyatt.
Wood, who will serve as Executive Vice President of Synaptyk Software Solutions, has over 10 years of experience managing SAP channel, service and sales organizations and spent six of those years working directly for SAP.
Carrie Raymond, President of Synaptyk, is equally excited about the potential for the new venture.
"We've been a top-tier Professional Services organization since our inception in 2005. We're excited about the opportunity to sell industry-leading software from SAP, and we're happy to have the MoWyatt sales and support team lead the charge on our behalf," Raymond said.