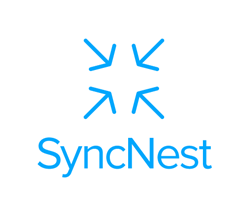 We are living in a world where meeting up with friends with minimal planning is almost impossible. SyncNest solves for this in the perfect way.
SUNNYVALE, CA (PRWEB) July 07, 2015
How often does it happen that you message your friend last minute to meet up in person and they are not available? SyncNest solves that problem, by bringing friends together to "sync up" in real time, whether it is playing sports, jamming in a band, or simply meeting up. SyncNest is unique as it tackles the challenge of how people don't plan early, causing them to miss out on the chance to connect with friends. This social networking app is the simplest way to get together with friends around you to do an activity you love to drive real life connections.
The app is free and is now available on the App Store and Google Play.
SyncNest is unsurpassed in its ability to connect friends with ease, through its simple design. The app offers easy sign through Facebook or Gmail.
With SyncNest app, users can:

Create and edit a "SyncUp" in real time
Invite friends connected through Facebook or Gmail
Receive push notifications when invited to a SyncUp
Accept or decline a SyncUp
Within a SyncUp, allow friends to invite others to join
Comment on SyncUps
Capture memories of the SyncUp by uploading photos
Stay on top of your Newsfeed to see if friends are planning SyncUps
Filter Newsfeeds to easily view SyncUps that are relevant
"Personally, I was challenged with finding friends to do an activity in real time and I realized that my friends were having the same problem. The event and chat apps were not ideal to solve for this problem," said Gayatri Krishnan, Product Leader of SyncNest. "That's when we decided to build this app."
"We are thrilled to get SyncNest in the hands of users so that they can SyncUp with friends in person and build lasting memories," said Jay Krishnan, CEO of SyncNest. "We are living in a world where meeting up with friends with minimal planning is almost impossible. We all get so busy. It's an issue everyone deals with. SyncNest solves for this in the simplest way, and connecting with friends has never been this easy."
Download SyncNest and never miss out on a change to hang out with friends!
About SyncNest
SyncNest, Inc. is on a mission to bring people together to drive real life connections. It is a family run business that is on a journey to help the world understand the true meaning of social networking.
Contacts
Gayatri Krishnan & Jay Krishnan
SyncNest, Inc.
http://syncnest.com/
SyncNestfeedback(at)gmail(dot)com
facebook.com/syncnest
Twitter: @syncnest