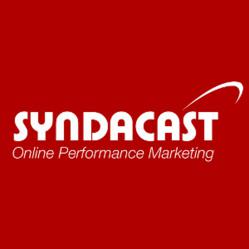 Syndacast is an independent, media agnostic agency. That means we are able to use our proprietary optimization technology such as AdBoost to test and measure the media that delivers the best results for each individual campaign. - Wolfgang Jaegel
(PRWEB) June 13, 2013
Singapore, June 11, 2013: Syndacast, Asia's largest independent online performance marketing agency, is exhibiting at ad:tech Singapore 2013 to launch a unique offer to the travel and tourism industry. If the agency fails to deliver on its average return on investment of 8 times for an online marketing campaign, it won't charge clients a management fee.
Syndacast CEO Wolfgang Jaegel says that the company's mindset is performance driven and results orientated and it has a proven track record in the hotel and airline industry for consistently delivering ROI of 8 times and above. This is equivalent to a cost of sale of 12.5% which is much lower than the vast majority of online travel agent commissions.
"Syndacast is an independent, media agnostic agency. Unlike agency groups we are not tied to any particular online network supplier. That means we are able to use our proprietary optimization technology such as AdBoost to test and measure the media that delivers the best results for each individual campaign, and adjust on a real time basis to maximize results," said Mr Jaegel, Syndacast's founding director and one of Asia's digital pioneers.
The company, headquartered in Bangkok with regional offices in Singapore and Jakarta, has created award-winning online campaigns for travel clients that includeAccor Hotels, Dusit International, Meritus Hotels & Resorts, Santika Indonesia Hotels & Resorts, Singapore Tourism Board, and Garuda Indonesia, as well as a handful of non-travel clients such as Citibank, Pedigree, Telkomsel Indonesia, and Laurate International Universities.
In 2012, the company generated US$65 million in sales for clients and accumulated $280 million in sales analytics data.
Founded in 2008, Syndacast's ability to deliver results considerably higher than industry averages – including reducing member acquisition costs by 90%, delivering clickthrough rates that were double the client's expectation, and delivering exceptional ROI levels– is due its proprietary technology, industry expertise and the agility of its 50-strong expert team as well as its independent status.
Syndacast's proprietary technology includes AdBoost, an optimization tool for search engine marketing management and real-time bidding on Demand Side Platforms that give clients instant access to 30 million websites worldwide.
ABOUT SYNDACAST – The Leader in Online Performance Marketing
Since 2008, Syndacast has been Asia's online performance marketing pioneer. It offers digital expertise and innovative strategies in every aspect of online marketing from Search Engine Optimization, Conversion Rate Optimization and media buying to content creation and PR syndication via an expanding digital marketing hub with offices in Bangkok, Singapore and Jakarta. Over 50 online marketing professionals form a community of global digital experts focussed on revenue generation and return on investment. In 2012, this performance driven mind-set produced US$65 million in sales and accumulated $280 million in sales analytics data for clients that include leading brands in travel, financial services and fast growing SMEs.
Syndacast's proprietary technology is unsurpassed, with sector leading tools such as AdBoost that optimizes placements across real-time bidding platforms to give clients instant access to 30 million websites worldwide.
For the latest news about Syndacast in Asia Pacific, visit http://www.syndacast.com/category/blog/