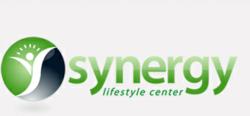 Bakersfield, CA (PRWEB) January 15, 2013
Weight control specialist, Synergy Lifestyle Center are celebrating Diet and Resolution Week all month long this January. For $19 new clients will receive an Initial Consultation to Synergy's comprehensive medical weight loss program and a full body composition report, which includes an estimated basic metabolic rate (BMR) reading.
The average American will gain 5-10 pounds over the holiday season and losing it for many becomes a year-long exercise in determination and willpower just to see it go away. Dr. Trobisch of Synergy Lifestyle Center suggests, "To lose the holiday weight most effectively, one should reduce the calorie intake by 500 below basic metabolic rate (or BMR) which is the number of calories a person burns at rest in 24 hrs. If the BMR is 1500 calories / day then a person should consume 1000 calories per day. This would result in a weight loss of one pound per week.
Weight loss programs at Synergy start with an Initial Consultation and patients receive a personalized, comprehensive medical weight loss plan crafted by Dr. Jan Trobisch and his staff of medical professionals. The price for the program starts at $99 per month.
"Exercise alone has limited success for weight loss," said Dr. Jan Trobisch. "As we age our metabolism slows down and we need to exercise for longer, just to see the same kinds of results we saw during our younger days. For anyone serious about losing weight this year, a combined approach of good habits, an outlined plan like one that Synergy offers and good dietary choices will be the success millions of Americans want to see."
About Synergy Lifestyle Center:
Synergy Lifestyle Center, located in Bakersfield, CA, offers a comprehensive approach to Medical Weight Loss and Addiction Treatment that is tailored to the specific needs of individual patients through the combination of various proven treatment methods.
Our highly trained professionals are standing by to improve your emotional and physical health. Find out for yourself and schedule an appointment at 661-878-9100 or contact Synergy Lifestyle Center at http://www.synergylifestylecenter.com/.