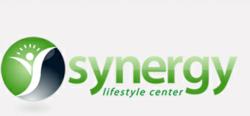 Bakersfield, CA (PRWEB) January 10, 2013
This year, nearly 38% of all adults will make a New Year's Resolution to lose weight, and Synergy Lifestyle Center wants everyone who made one, to keep it. The Bakersfield, CA facility specializes in weight control, including a comprehensive weight loss program for those who want to lose 10 pounds, or 100 pounds.
Synergy Lifestyle Center shares the following tips to getting started keeping the weight off in 2013:
1. Slow Down
Most people with weight problems eat way too fast. The problem with eating fast is that the brain does not realize when the stomach is completely full. Researchers estimate that it takes nearly 20 minutes for your stomach to send a signal to the brain, telling it that you're full. This is 20 minutes that nearly everyone is overeating.
"It is really hard to change this habit but it can be practiced," said Dr. Trobisch of Synergy Lifestyle Center. "I suggest letting go of the fork every 3 bites for at least 30 seconds. This prolongs the entire eating process and people realize they are full with much less food. Also, give yourself at least 30 minutes for meals (breakfast, lunch and dinner). If you don't have 30 minutes then don't eat a meal, eat a snack instead."
2. Adjust your Portion Size
Remember when parents made you clean your plate? Stop. Most individuals with weight problems always finish the plate, no matter how much is on that plate. This habit starts from early childhood when many parents reinforce the rule as a way to lure picky children into eating.
Dr. Trobisch points to plate portions as the culprit. He says, "Over the past 40 years the plate size in the U.S. has increased continuously. Most restaurants provide enough food for 2 people with each meal; Plan on eating half of the portion you receive in restaurants and always use smaller plates at home.
3. Don't Eat While Watching TV or on the Road
Food deserves to be paid attention to. Multi-tasking while eating, like watching TV or driving, means you're not paying attention to what you're putting in your mouth and how much.
4. Have Realistic Expectations
If you are planning on reaching your weight loss goals within a few weeks, you are setting yourself up to failure. Even though some diets might be aggressive and it is possible to lose a lot of weight in a short period of time without real lifestyle change, you'll likely gain the weight right back.
Dr. Trobisch added, "A healthy diet should be a lifestyle change, not just a brief interlude between unhealthy eating periods. After all, it probably took you a while to gain weight, and no one should expect that weight to come off immediately."
Get more tips for weight loss success at SynergyLifestyleCenter.com.
About Synergy Lifestyle Center:
Synergy Lifestyle Center, located in Bakersfield, CA, offers a comprehensive approach to Medical Weight Loss and Addiction Treatment that is tailored to the specific needs of individual patients through the combination of various proven treatment methods. Our highly trained professionals are standing by to improve your emotional and physical health. Find out for yourself and schedule an appointment at 661-878-9100 or contact Synergy Lifestyle Center at http://www.synergylifestylecenter.com/.