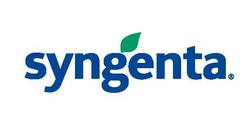 With the new Syngenta Seeds website, growers visit one location to find the information and resources they need that are specific and relevant to their operations.
Minnetonka, MN (PRWEB) September 15, 2010
Syngenta Seeds, Inc. has launched its new website combining the company's Garst®, Golden Harvest® and NK® seed brand websites and Agrisure® traits website, and providing corn growers and soybean growers localized information on crops, traits and seed products.
The new site allows growers to easily choose the right products for their farms based on soil type, pests and other challenges. Using the site's Product Selector tool, growers select specific crops, crop maturity, soil types, diseases, pests, traits, trait stacks and brands to learn about the best seed products for their needs. By recognizing users' locations, the site displays locally relevant information, such as contact information for regional agronomists and seed representatives, weather and commodities prices.
"We asked growers, farm managers and crop consultants what kinds of information they want online, and what we heard most of all is their need for local information," said Lori Thomas, head, marketing services, Syngenta Seeds. "No one knows better than Syngenta that every field is different and has its own unique concerns. With the new Syngenta Seeds website, growers visit one location to find the information and resources they need that are specific and relevant to their operations."
The site includes information on corn, soybeans, alfalfa and sunflowers; the Garst, Golden Harvest and NK brands; corn and soybean traits, such as Agrisure traits; seed trials; stewardship; and Syngenta Seeds and industry resources, such as links to Syngenta agronomy research reports and The Dirt on Seeds, a new Syngenta Seeds agronomist blog.
About Syngenta
Syngenta is one of the world's leading companies with more than 25,000 employees in over 90 countries dedicated to our purpose: Bringing plant potential to life. Through world-class science, global reach and commitment to our customers we help to increase crop productivity, protect the environment and improve health and quality of life. For more information about us please go to http://www.syngenta.com.
Agrisure®, Agrisure Viptera™, NK® and the Syngenta logo are trademarks of a Syngenta Group Company.
NK Seeds is a business unit of Syngenta Seeds, Inc.
Golden Harvest® is a trademark of Golden Harvest Seeds, Inc.
Garst® is a trademark of Garst Seed Company.
©2010 Syngenta Seeds, Inc., Minneapolis, MN 55440.
Cautionary Statement Regarding Forward-Looking Statements
This document contains forward-looking statements, which can be identified by terminology such as 'expect', 'would', 'will', 'potential', 'plans', 'prospects', 'estimated', 'aiming', 'on track' and similar expressions. Such statements may be subject to risks and uncertainties that could cause the actual results to differ materially from these statements. We refer you to Syngenta's publicly available filings with the U.S. Securities and Exchange Commission for information about these and other risks and uncertainties. Syngenta assumes no obligation to update forward-looking statements to reflect actual results, changed assumptions or other factors. This document does not constitute, or form part of, any offer or invitation to sell or issue, or any solicitation of any offer, to purchase or subscribe for any ordinary shares in Syngenta AG, or Syngenta ADSs, nor shall it form the basis of, or be relied on in connection with, any contract therefor.
###