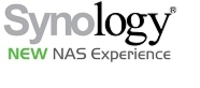 How well a business can manage, protect and share important data is critical to the success or failure of today's businesses.
Redmond, WA (Vocus) March 19, 2010
Synology America Corp., a leader in network attached storage servers today introduced the new DS410 DiskStation, a four-bay network attached storage server for workgroups and small businesses who need a reliable and economical solution for file sharing and backup.
Built on the company's award-winning DiskStation Manager firmware, DSM 2.3, the new DS410 is faster than the DS409, it's predecessor and offers many more features like encrypted file sharing, automatic backup to the cloud, desktop and network backup, multi-media streaming, surveillance, email and web hosting and more. The DS410 is the perfect solution to replace older pc servers, outdated tape backups and multiple other devices in the office or around the home.
"How well a business can manage, protect and share important data is critical to the success or failure of today's businesses," says Heather Morford, Director of Marketing for Synology America Corp. "Even small businesses who manage data have concerns over security and backup and their concerns are just as important as their larger counterparts. This is exactly why we've tailored our DiskStations to address not only data management issues but also solve the budget and maintenance concerns specifically of smaller companies," adds Morford. "The DS410 is priced affordably for smaller businesses who have a growing need for data storage and management but also includes a ton of applications and features for businesses who want to get as much value from a single purchase as possible."
The DS410 DiskStation holds up to 8TB of storage across four bays of hard drives. With an energy-savings design including hard drive hibernation, a smart fan and scheduled power on/off, the DS410's eco-friendly features save money but don't compromise the performance. "In the Synology labs, the DS410 test results show that when configured in RAID 5, the DS410 reaches 110 MB/Sec reading speeds and 54.9 MB/Sec writing speeds within a 1 Gigabit environment," says Frankin Hua, technical product specialist at Synology America Corp.
Right out of the box the DS410 supports a myriad of features including file sharing, backup, email and web hosting, surveillance, print server, FTP downloads and a multi-media server. The new DiskStation Manager 2.3 (DSM) firmware, included with the DS410 offers a new radically easy RAID and volume management called Synology Hybrid RAID (SHR). SHR makes it very easy for customers with little knowledge of RAID to grow their storage capacity by adding new disks or upsizing the capacity of disks while automatically optimizing the storage capacity all with a few clicks of a button.
In addition to providing a complete backup solution with auto notifications for network and desktop backups, the DS410 also backs up to the cloud using the integrated Amazon S3 service utility. With cloud support, the DS410 offers double protection for critical data by keeping a copy of the data on the DiskStation and a duplicate off-site backup in the cloud.
With the built-in Surveillance Station software, the DS410 can support up to 12 IP cameras* offering a comprehensive monitoring system for offices, homes or warehouses and now offers DS cam iPhone® application to view the IP camera streams from an iPhone or iPod touch.
The DS410 is a powerhouse of reliability and features. Following the footsteps of the most popular four-bay on the market, the DS409, the new DS410 offers all that and more for a very attractive price.
For all the details on the new DS410, visit Synology's website. http://www.synology.com/products/ds410/index.php
*All Synology DiskStations come with the ability to use 1 IP camera out of the box. Additional camera licenses must be purchased to support more than 1 IP camera.
AVAILABILITY & PRICING
The DS410 is sold both diskless and preconfigured with hard drives. Synology DiskStations are available through popular online retailers, resellers and distributors.
DS410 Diskless is shipping now in the US and Canada
DS410 4100 is shipping in the US
The diskless DS410 model will be priced around $499
About Synology
Founded in April of 2000, Synology Inc. is a leader in next-generation Network Attached Storage (NAS) servers for the home and small to medium sized business markets. Specializing in both hardware and software for network attached storage devices; Synology products are feature-rich, easy-to-use, energy-efficient, reliable and affordable. All Synology product investments are enhanced with product warranties, free software upgrades and 24/7 online support. Visit http://www.synology.com for more information
Headquartered in Taipei, Taiwan, Synology has a global presence with regional offices in the US (Redmond, Washington) and the UK (London, England).
Press Contact
Heather Morford
Synology America Corp.
425.818.1587 X8031
http://www.synology.com
###