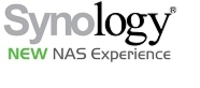 Now resellers can enjoy Equus highly-rated services on fully configured Synology systems
Redmond, Wash. (Vocus) July 28, 2009
Synology® America Corp, a global provider of network attached storage devices for the SMB market, entered into an agreement with Equus to sell Synology's network attached storage devices to the channel. Equus will sell Synology's award winning Disk Stations as part of the Equus complete solution offering.
"We are pleased to partner with Equus and that they have chosen our industry-recognized Synology Disk Stations to offer to their client base. Synology Disk Stations are affordable and value-packed alternatives to the traditional PCs for file management and backup because they offer easy deployment, lower cost, and no user license fees," said Cheen Liao, President of Synology America Corp. "Now resellers can enjoy Equus highly-rated services on fully configured Synology systems".
About Equus
Equus is the largest whitebox system builder to the channel and is 100% dedicated to the VAR, ISV and OEM Channel Partners. With 20 years of progressive, profitable growth, Equus has been voted the number 1 channel vendor by North American Resellers. Equus provides Configuration-To-Order systems and Ready-To-Ship configurations of desktops, notebooks, servers and storage solutions. Please visit http://www.equuscs.com/synology for more information on Equus.
About Synology
Founded in April of 2000, Synology Inc. develops next-generation Network Attached Storage (NAS) products for the home, small and medium-sized business markets. Providing a secure way of storing and sharing digital content, Synology products are feature-rich, easy-to-use, energy-efficient and affordable. All Synology product investments are enhanced with free software upgrades and 24/7 online support. Headquartered in Taipei, Taiwan, Synology has a global presence with regional offices in the U.S. (Redmond, Washington) and the U.K. (London, England). Visit http://www.synology.com for more information on Synology
Press Contact
Heather Morford
Synology America Corp.
(425) 818-1587
http://www.synology.com
# # #