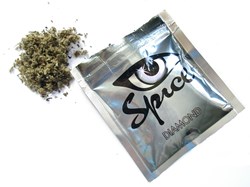 (PRWEB) May 28, 2013
The new synthetic drugs that have been flooding the market have been a growing cause for concern for employers. To get around testing positive for marijuana, many employees have turned to synthetic marijuana due to the inability of companies to test for the presence of it in a urine sample—until now. An ABC News article released last week revealed that employers will now be able to determine if employees are using synthetic marijuana products like Spice. For the full article, go to http://www.newsnet5.com/dpp/news/local_news/investigations/new-employee-drug-tests-can-identify-synthetic-drugs.
Recovery Associates' onsite drug testing laboratory uses state-of-the-art technology to test for a number of synthetic drugs, including Spice, Bath Salts and Kratom.
"I think we are going to see an increase in the number of people seeking treatment for synthetic marijuana. Addicts experience a tremendous amount of denial during their active addiction. It's hard for them to admit that they have a problem until they start experiencing negative consequences. Losing your job as a result of your drug use is kind of hard to ignore," states a drug and alcohol counselor at Recovery Associates.
Recovery Associates is a drug and alcohol treatment center that provides a variety of programs and services for men, women and teens struggling with chemical dependency issues. At the core of their philosophy is the belief that addiction is a treatable illness. Their addiction treatment experience has shown that anyone is capable of achieving lasting recovery and physical, mental and spiritual freedom from the disease of addiction.
Their unique program offers three different tracks: a Traditional Track, an Expressive Therapies Track and a Christian Track. They believe that by utilizing a variety of therapies they can better assist their clients in finding their own individualized path to recovery. Their focus is on the underlying issues that have led to the addictive behaviors and destructive patterns.
Recovery Associates' multidisciplinary team is made up of a Board Certified Addictions Psychiatrist, Master's Level Therapists and Certified Addictions Counselors. They are passionate about recovery and helping individuals and families begin the healing process.