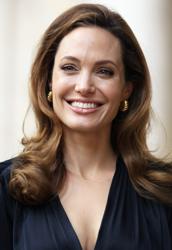 (PRWEB) June 20, 2012
The Syrian Expatriates Organization expresses its gratitude to actress Angelina Jolie for her support of Syrian refugees. According to the United Nations, the actress recently donated $100,000 in aid to Syrian refugees on World Refugee Day.
See: Angelina Jolie Donates $100,000 to Syrian Refugees http://www.globalpost.com/dispatch/news/regions/middle-east/syria/120620/angelina-jolie-donates-100000-syrian-refugees
Ms. Jolie is a Special Envoy and a former Goodwill Ambassador of the UN High Commissioner for Refugees (UNHCR). In 2011, she visited a Syrian Refugee Camp in Turkey where she met with civilians who had fled the violence in their homeland. According to UNHCR, there are over 77,199 registered Syrian refugees in Turkey, Lebanon, Jordan and Iraq.
See: Angelina Jolie in Turkey to Meet with Syrian Refugees http://articles.cnn.com/2011-06-17/world/turkey.jolie.visit_1_refugee-agency-goodwill-ambassador-turkey?_s=PM%3AWORLD
See: UNHCR: Syria Regional Refugee Response http://data.unhcr.org/syrianrefugees/regional.php
"The plight of Syrian refugees remains a tragic one, with waves of people fleeing their homes from the violence of the Assad regime and seeking refuge in neighboring countries," said SEO Chairman Dr. Iyad Azrak. "While we appreciate the host countries' efforts to provide basic humanitarian needs for the refugees, we also recognize that there needs to be a concerted effort from the international community to step in and provide more monetary support and social services in these host countries, especially Lebanon and Jordan, where resources are being stretched thin. We thank Ms. Jolie for her contribution, and for shedding a light on the plight of Syrian refugees. We urge everyone to continue to donate generously to help alleviate the suffering of Syrian refugees," Azrak said.