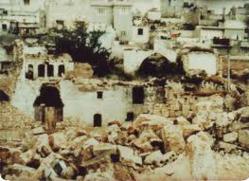 Troy, MI (PRWEB) February 02, 2012
To commemorate the 30th anniversary of the Hama Massacre, The Syrian Expatriates Organization is participating in a rally organized by SAC-Michigan chapter, in front of the Syrian Consulate in Troy, Michigan, on Thursday February 2, 2012.
February 2nd -1982 is a day remembered by Syrians as the bloodiest day in modern Syrian history. on that day, Syrian troops, under the orders of Hafez Al-Assad, seized and bombed the center of the old city of Hama from air to facilitate the entry of infantry and tanks through the narrow streets; buildings were demolished during the first four days of fighting. As stated in The Gaurdian: James MacManus, in a dispatch from 23 January 1982, reports that government forces are laying siege to Hama as house-to-house fighting wipes out any opposition.
While the Exact number of causalities couldn't be verified by independent organization, estimates of casualties vary from 7,000 to 40,000 people killed.
The 1982 massacre is regarded as the single bloodiest assault by an Arab ruler against his own people in modern times and remains a pivotal event in Syrian history.
Hama, Syria's fifth largest city, enraged by the killing of its own people and the brutality of Syrian regime rose up again in 2011, Like father like son, the young Assad appears as determined to use overwhelming military force to obliterate any opposition
As reported by LAtimes; Syrian Military tanks firing shells and machine guns stormed the city of Hama, killing more than 100 civilians, Human rights activists said, on august 02-2011.
The Syrian Expatriates Organization Spokesman Mr Louay Sakka said that: Hama's massacre brings on traumatic memories to every Syrian.
Under the current Assad regime, Syrians continue to suffer the same oppression and violation of Human rights. Massacres are committed in several cities in Syria.
While memorializing this painful memory,The Syrian Expatriate Organization expresses determination to bring back Justice to Syrians, and help establish free Democratic Syria.
http://www.amnesty.org/en/library/asset/POL10/004/1982/en/cc4aa2e6-ba5b-43b7-8245-4a63a7bb91b3/POL100041982eng.pdf
http://www.guardian.co.uk/theguardian/from-the-archive-blog/2011/aug/01/hama-syria-massacre-1982-archive
http://en.wikipedia.org/wiki/Hama_massacre#Reference-hrw-1996
http://www.nytimes.com/1982/02/12/world/syrian-troops-are-said-to-battle-rebels-encircled-in-central-city.html
http://articles.latimes.com/2011/aug/02/world/la-fg-syria-protests-20110802
http://www.sfgate.com/cgi-bin/article.cgi?f=/c/a/2011/08/02/MN1R1KIGEB.DTL
###