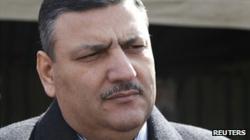 (PRWEB) August 06, 2012
Syrian expatriates organization highly commends the bravery decision by the Syrian Prime minister, who according to his spokesperson, has announced his defection from the tyrannical Assad regime, and his intention to join the revolution, marking one of the highest profile desertions from the Damascus government. According to Reuters reports, "I announce today my defection from the killing and terrorist regime and I announce that I have joined the ranks of the freedom and dignity revolution," Hijab said in a statement read in his name by the spokesman, which was broadcast on Al Jazeera television. "I announce that I am from today a soldier in this blessed revolution."
http://www.reuters.com/article/2012/08/06/us-syria-crisis-idUSBRE8610SH20120806
SEO board member, ِMr. Abdullah Ibraheem, said" Hijab's defection today, marks a very crucial point in the course of Syrian revolution, it is a strong blow to the Assad regime. We view the defection of the head of Assad's government as a strong signal that his support is rapidly unraveling; including those assume to be the loyalists. On the other hand, Hijab's defection, which was mediated by the FSA, indicates the FSA as a powerful strength that capable to penetrate into a presumably high security area, and presents themselves as an influential power on the ground. "
SEO praises the Syrian Prime Minister defection, and encourages other Syrian officials, whose hands still untainted by the bloody atrocities, to follow PM Hijab's step.