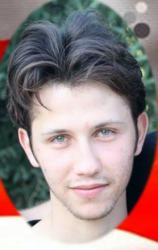 Detroit, MI (PRWEB) January 20, 2012
The Syrian Expatriates Organization reports that: on Jan 03-2012, U.S. born American citizen Obada Mzaik disappeared in Damascus, Syria as reported by Obada's family member Mr. Firas Naashef in Detroit Michigan.
According to flight records, Obada Mzaik departed from Detroit Metro Airport on January 03-2012 on board a Royal Jordanioan Airliner, flight number RJ268 connecting in Amman, Jordan on flight RJ 435 bound to Damascus, Syria. He was never seen exiting the immigration clearance at Damascus airport according to Obada's receiving family in Syria.
The U.S embassy was promptly informed of Obada's disappearance. The family has attempted to follow up with Syrian authorities and the U.S. Embassy in Damascus but has been unsuccessful in securing any information that pertains to his whereabouts.
Obada Mzaik is a 21 year old American citizen. He is a civil engineering student at Al-Yarmouk University in Damascus, Syria. He attended Fall classes at Oakland Community College in Farmington Hills, Michigan where he also has family members there.
The Syrian Expatriates Organization is disturbed by the news of Mr. Obada Mzaik's disappearance and is deeply concerned about his safety In Syria. Over the past 10 months, several cases of U.S. citizens being detained by Syrian authorities with no official charges filed against them have been reported.
http://www.guardian.co.uk/commentisfree/2011/dec/05/syria-arrested-blogger-razan-ghazzawi
http://www.huffingtonpost.com/2011/03/26/syrians-protests-two-americans-detained_n_841074.html
Syrian Expatriates Organization asks our US Ambassador in Damascus Mr. Robert Ford to press Syrian Authority to disclose the circumstances surrounding Mr. Mzaik's disappearance.
The official website of the US embassy in Damascus states the following:
http://damascus.usembassy.gov/service/arrests.html
"Syria is a signatory to the Vienna Convention on consular access to prisoners; this requires Syrian police authorities promptly to notify the U.S. Embassy of the arrest of aU.S. citizen. However, Syrian authorities rarely, if ever, provide such notification, even when the U.S. citizen specifically requests it. The U.S. Embassy will attempt to visit each American prisoner as soon as notification of an arrest is received. However, access may be delayed by a few days or weeks while Syrian authorities are investigating the case.
Upon learning of your arrest, a U.S. consular officer will visit you, provide a list of local attorneys, inform the Department of State of your arrest and, if requested, contact family or friends in the U.S. or elsewhere. Consuls can help you transfer money, food, and clothing from your family and friends. They will also try to get relief if you are held under inhumane or unhealthful conditions or are treated less equitably than others in the same situation."
The Syrian Expatriates Organization also asks Secretary Hillary Clinton to hold the Syrian government responsible for the safety of Mr. Obada Mzaik and requests immediate information on his location, circumstances of his disappearance and his immediate release in line with the international obligations and the Vienna Convention.
The US State departments states on its web site the following:
"Sometimes concerned relatives and friends call us when they haven't heard from a loved one who is abroad. We can help to pass messages to these missing Americans. Consular officers use the information provided by the family or friends of a missing person to locate the individual, and pass the caller's message. We check with local authorities in the foreign country to see if there is any report of a U.S. citizen hospitalized, arrested, or otherwise unable to communicate with those looking for them. Depending on the circumstances, consular officers may personally search hotels, airports, hospitals, or even prisons. The more information that the caller can provide, the better the chances are that we can find the missing American.
We can and do monitor conditions in foreign prisons and can protest allegations of abuse against U.S. citizen prisoners when requested to do so. We work with prison officials to ensure treatment consistent with internationally recognized standards of human rights and to ensure that Americans are afforded due process under local laws".
http://travel.state.gov/travel/tips/emergencies/emergencies_3881.html
###