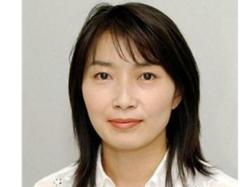 (PRWEB) August 21, 2012
The Syrian Expatriates Organization (SEO) condemns the killing of the Japanese TV reporter Mika Yamamoto. Yamamoto was killed on Monday August 20th 2012 while covering the fighting in Aleppo, the second largest city in Syria. She was shot in the neck while traveling with the Free Syrian Army. The group came under fire from pro-government forces, according to her colleague Kazutaka Sato, who was with Yamamoto at the time. Yamamoto is the first Japanese national to be killed in the 17-month-old conflict
See: Japanese Reporter Shot Dead in Aleppo http://english.alarabiya.net/articles/2012/08/21/233366.html
Mika Yamamoto, a 45-year-old award-winning journalist working for Tokyo-based independent news wire Japan Press, was fatally wounded while traveling with the Free Syrian Army, a Japanese foreign ministry official said. Yamamoto had covered the war in Afghanistan after 2001 and the 2003 U.S. invasion of Iraq from Baghdad as a special correspondent for NTV, according to the Japan Press website.
http://www.huffingtonpost.com/2012/08/20/mika-yamamoto-dead-japanese-tv-journalist-killed-aleppo-gunfight_n_1815050.html?utm_hp_ref=media
Yamamoto joins the list of other journalists who have been killed in Syria by pro- government forces. according to the reporters without borders, "Yamamoto was the fifth foreign journalist to be killed since the start of the war in Syria, following Gilles Jacquier, a French reporter for France 2, on 11 January 2012 in Homs; French photographer Rémy Ochlik and Marie Colvin, a US reporter for the Sunday Times, on 22 February 2012 in Bab Amru, and Ali Chaabane, a Lebanese journalist working for Lebanon's Al-Jadeed TV, on 9 April 2012. Anthony Shahid, a US journalist with the New York Times, died from an acute asthma attack on 16 February during a clandestine reporting visit to Syria. Around 30 Syrian journalists and citizen-journalists have also been killed since the start of the war."
http://en.rsf.org/syria-japanese-reporter-killed-in-aleppo-21-08-2012,43252.html
SEO extends its condolence to Yamamoto's family and friends; she will be remembered for her heroism, bravery, and dedication to her craft. SEO continues to express deep appreciation to the foreign journalists putting their lives at risk to cover the brutality of the Assad regime and the reality of the tragic situation on the ground.