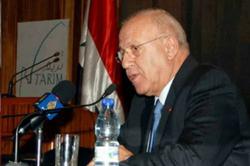 (PRWEB) August 14, 2012
In a shocking news that reflects the despotic mind of Assad regime, Michel Samaha, the Lebanese ally of Syrian regime, and the head of the Syrian security forces, Ali Mamlouk, were accused of creating an armed group that was planning to incite sectarian clashes, and plotting to assassinate political and religious figures in Lebanon. according to the Wall Street Journal, published on Aug 12th- 2012. Furthermore, the article gave more details on the incident,"The tribunal also accused Mr. Samaha of transporting and storing explosives provided to him by Gens. Mamlouk and Adnan from Syria to Lebanon. It further said the three men were working with the 'intelligence ministry of a foreign country to undertake attacks in Lebanon.'"
http://online.wsj.com/article/SB10000872396390444042704577584932066641136.html
According to the Daily Star news," Samaha confessed under interrogation that he had transferred 'explosives from Syria to Lebanon in order to carry out bombings in North Lebanon, particularly in the area of Akkar, with Syria's knowledge.' 'This is what Bashar wants,' Lebanese security sources quoted Samaha as saying of Syrian President Bashar Assad, in a video shot by a Lebanese undercover agent for the Internal Security Forces Information Branch. Samaha can be seen and heard as saying that Syrian Maj. Gen. Ali Mamlouk had handed him the bombs in addition to $170,000 cash that was meant to be distributed to would-be executors of the bombing plan in Lebanon."
http://www.dailystar.com.lb/News/Politics/2012/Aug-12/184337-hamade-calls-for-expulsion-of-syrian-envoy-to-lebanon-over-samaha-case.ashx#axzz23O9D5xRJ
SEO views these developments as an alarming signs reflecting the frantic attempts by Assad regime to instigate a sectarian crisis in the neighboring countries, and to spill out the Syrian crisis across the borders; which constitute a direct threat to the stability of the whole region.
SEO questions the intention of Assad regime selecting Michel Samaha, the Christian Lebanese to execute this despotic mission, and believes that it is an alert for all Syrian to stay vigilant and to counteract any attempt to incite a sectarian crisis.
The Syrian Expatriates is a leading nonprofit organization of Syrian Americans and Syrian Canadians that reflects the diversity and talent of the Syrian nation. Its mission is to support the establishment of a free and democratic Syria. In addition, the Syrian Expatriates provides humanitarian relief to those in need and organizes and sponsors efforts to support the social, political and economic development of Syria.