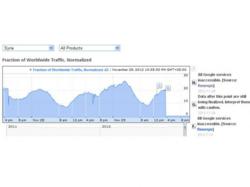 Washington DC (PRWEB) December 01, 2012
SEO is shocked and dismayed by a recent report from the New York Times revealing that several U.S. based web hosting companies have been providing services to Syrian dictator Bashar Al-Assad and his government. According to the New York Times, web hosting companies HostDime.com, Jumpline.com, WeHostWebSites.com, SoftLayer Technologies, and PrivateSystems Networks have been providing web-based services to Assad's government throughout the course of his brutal crackdown against pro-democracy activists. According to the same report, SANA, the Syrian state news agency which acts as Assad's primary propaganda arm, is hosted by a Dallas company, SoftLayer Technologies. SEO calls on all webhosting companies which currently provide services to Assad and his government to immediately shut down these websites.
http://www.nytimes.com/2012/11/30/world/middleeast/official-syrian-web-sites-hosted-in-us.html
Assad has recently stepped up his crackdown on pro-democracy activists by shutting down the internet and all communication resources throughout all of Syria, according to a CNN report. Despite this shut down, many Syrian websites remained up and running largely due to the fact that many American companies were acting as their host servers.
http://www.cnn.com/2012/11/28/world/meast/syria-civil-war/index.html
Mr Bassam Jaafar, SEO board member and chair of the SEO IT committee, stated: "To see a U.S. company providing a web platform for the Bashar al-Assad's propaganda arm is extremely concerning and alarming. Assad is a sworn enemy of the United States and her allies. It would be unimaginable to see a U.S. company printing Nazi propaganda during World War II or Stalinist propaganda during the Cold War." Mr Jaafar added," The fact that these companies have been allowed to continue to provide services to Assad despite the sanctions against his government, highlights the need for the U.S. government to do more to enforce these sanctions. Assad cannot be allowed to act behind enemy lines."
SEO reiterates the New York Times report: "an executive order by President Obama prohibits American companies from providing Web hosting and other services to Syria without obtaining a license from the Treasury Department." Thus, SEO insists that all webhosting companies in the United States immediately stop providing services to Assad and his government and applauds those that have already taken action.
SEO Thanks the State Department officials who confirmed that providing the services was a violation of the United States sanctions. "Our policies are designed to assist ordinary citizens who are exercising their fundamental freedoms of expression, assembly and association," a spokesman, Mark C. Toner, said.
The Syrian Expatriates Organization is a leading nonprofit organization of Syrian Americans and Syrian Canadians that reflects the diversity and talent of the Syrian nation. Its mission is to support the establishment of a free and democratic Syria. In addition, the SEO provides humanitarian relief to those in need and works to promote the social, political and economic development of Syria.