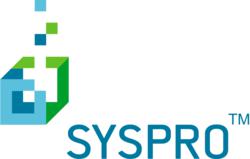 Burnaby, British Columbia (PRWEB) September 13, 2011
SYSPRO, a global, independent developer of enterprise resource planning (ERP) software, has announced today its success in strengthening the rapid product class expansion of Seon Design, a Coquitlam based manufacturer of video surveillance systems for mobile applications in buses and coaches. SYSPRO's ERP software helped Seon increase efficiency, handle increasingly complex requirements in post sales tracking and generally improve their production planning and control through automation.
After weighing several options, Seon chose the SYSPRO ERP software in 2005 for its strengths in manufacturing. With the SYSPRO application, Seon was able to fully automate the company's supply chain, with elements such as work orders for the shop floor, and serial tracking abilities to access any individual build. Seon also benefited from the sales analysis modules offered by the SYSPRO ERP system, allowing them to analyze and report sales performance in ways that were not possible with their previous set up.
Mike Vader, Seon's Operations Manager, has seen not only major improvements in internal processes as the company grows, but also better external dealings and customer service as a result of using the SYSPRO software. Seon is now easily able to accommodate supply chain schedules requested by their suppliers and with the precise records of service calls and repairs in the SYSPRO ERP solution, Seon's already strong customer service was given an additional boost.
"Thanks to SYSPRO ERP," says Vader, "we now have the ability to better analyze performance by product class. We can also review customer purchasing history, with a full record of components used in serialized items. SYSPRO has worked with us as our operations have expanded to the next level of manufacturing, allowing us to plan for the future."
About Seon Design
Seon Design Inc. manufactures video surveillance solutions specifically for mobile applications, including the transit, school bus and coach, passenger rail and elevator industries. Leading independent research company IMS Research has named Seon the world's No. 1 manufacturer for the bus and coach industries. Please visit http://seon.com/ to learn more.
About SYSPRO
SYSPRO is one of the longest standing and largest independent, international developers and vendors of enterprise business solutions. SYSPRO has a proven track record of managed, sustainable growth and is operational in over 60 countries, across six continents with over 1,500 channel and support partners. By deploying the latest technology, backed by a truly dedicated and professional team, SYSPRO provides world-class software solutions backed by world-class service for more than 14,500 licensed companies across a broad spectrum of industries. http://www.syspro.com
All company names and products mentioned in this release are trademarks or registered trademarks of their respective holders.
###