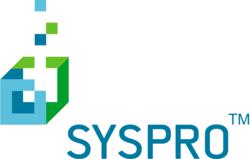 Burnaby, British Columbia (PRWEB) September 20, 2011
SYSPRO, a global, independent developer of enterprise resource planning (ERP) software, announces its success in improving the speed and efficiency of the sales order process at Dupar Controls, a Cambridge, Ontario based manufacturer of highly customizable components for the elevator and ATM industries. Dupar Controls' extremely complex manufacturing environment benefitted from the SYSPRO ERP, enjoying major savings in both time and cost.
As Dupar Controls outgrew its ad hoc business platforms, George Foleanu, Manager of IT & Engineering, was entrusted with finding a more accurate and technologically advanced system that would allow the organization to cut costs and better control its manufacturing environment. Foleanu chose the SYSPRO ERP solution for its reliability, efficiency and flexibility. With SYSPRO, Dupar Controls now has a sales order process that is much simpler, and many times faster.
Prior to implementing the SYSPRO solution, processing a job took up to eight hours. Now, with the SYSPRO ERP, even the most complicated order takes the Dupar Controls team at the most fifteen minutes to complete. The SYSPRO software has allowed Dupar Controls to drastically improve the speed and accuracy of processing sales orders for their highly customized products.
"The result of integrating our systems with SYSPRO," says Foleanu, "has been a net savings in time. That has allowed us to channel our employees' intelligence and strength in other directions. Our inventory accuracy has improved; we've reduced costs, and have been able to get product to our customers in a more timely fashion. We're extremely pleased with the result."
About Dupar Controls Inc
Dupar Controls Inc is a manufacturer and supplier of quality components to the elevator and keypad industries. The company was founded in 1958 and is now a recognized world leader in Elevator push-button technology. Please visit http://www.dupar.com/ to learn more.
About SYSPRO
SYSPRO is one of the longest standing and largest independent, international developers and vendors of enterprise business solutions. SYSPRO has a proven track record of managed, sustainable growth and is operational in over 60 countries, across six continents with over 1,500 channel and support partners. By deploying the latest technology, backed by a truly dedicated and professional team, SYSPRO provides world-class software solutions backed by world-class service for more than 14,500 licensed companies across a broad spectrum of industries. http://www.syspro.com
All company names and products mentioned in this release are trademarks or registered trademarks of their respective holders.
###