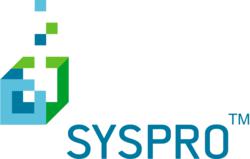 Burnaby, British Columbia (PRWEB) September 27, 2011
SYSPRO, a global, independent developer of enterprise resource planning (ERP) applications, announces today its role in transforming the speed and effectiveness of the sales order system at Daniels Electronics, a Victoria, British Columbia based manufacturer of radio communications equipment for specialized applications. As Daniels Electronics enjoyed a period of growth that saw sales increase tenfold, they turned to the SYSPRO ERP solution to manage the complex custom configuration of their products and the varied needs of their customers.
As sales for their products jumped dramatically, the manual processes employed by Daniels Electronics began to fall apart. The company had already been using SYSPRO solutions in accounting and inventory control for over 16 years, and they decided that it was time to allow the SYSPRO ERP software system provide them a customized solution for their increasingly complicated sales funnel requirements.
With the SYSPRO ERP solution in place, Daniels Electronics is now able to track the design and manufacturing details of every single customized system they sell. The SYSPRO Customer Relationship Management (CRM) module allows Daniels Electronics to seamlessly manage their database of over 26,000 customers. They are able to access and trace each step in the order process, giving them a more customer-friendly invoicing and sales order tracking system.
"We have considered much more expensive ERP products," says Tom Smith, Controller, "but they didn't offer more than what we already have. SYSPRO has provided solutions to meet all our needs. As well, we've always had excellent support from SYSPRO. Any time we've had a problem they've been there to get it fixed. They've helped bring us to the next level."
About Daniels Electronics
For the past 60 years, Daniels has provided customers in North America and internationally with highly reliable Base Stations and Repeaters that are environmentally robust to operate in rugged and extreme temperature conditions where low current consumption (solar powered) is a key requirement. Their customers range from Forestry and National Park services through Police and Fire departments and on to Utility and Transportation groups. Daniels' products have been deployed in every imaginable situation from the Antarctic to Hawaiian mountaintops to Alaska, enabling respondents to Forest Fires, Ground Zero rescue and routine patrols. Please visit http://www.danelec.com to learn more.
About SYSPRO
SYSPRO is one of the longest standing and largest independent, international developers and vendors of enterprise business solutions. SYSPRO has a proven track record of managed, sustainable growth and is operational in over 60 countries, across six continents with over 1,500 channel and support partners. By deploying the latest technology, backed by a truly dedicated and professional team, SYSPRO provides world-class software solutions backed by world-class service for more than 14,500 licensed companies across a broad spectrum of industries. http://www.syspro.com
All company names and products mentioned in this release are trademarks or registered trademarks of their respective holders.
###