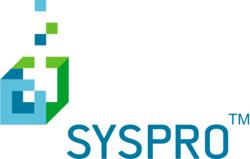 Burnaby, British Columbia (PRWEB) October 18, 2011
SYSPRO, a global, independent developer of enterprise resource planning (ERP) systems, announces today its role in supporting the rapid growth of Cedarlane Laboratories, an Ontario based developer of reagent products used by life science researchers around the world. The SYSPRO system has allowed Cedarlane to rapidly and efficiently expand their business, without taking on the additional operational expense of acquiring new software.
Cedarlane brought in the SYSPRO ERP software in 1997 to assist in running its increasingly complicated operations. They chose SYSPRO for its scalability and flexibility, a decision that has allowed them to quickly deploy new strategic initiatives efficiently, by selecting only the additional functionality required for their specific needs. By 2003, their distributor catalogue had grown to 1 million products, and once again the SYSPRO ERP system stepped in to allow Cedarlane to switch to automatic inventory control, leaving behind the inefficient and time consuming manual inventory control system they had previously.
The integration between SYSPRO and the supplier catalogue database helped Cedarlane in various respects. Not only was customer service vastly improved, but staff training went from several months with the manual system to just one day with the SYSPRO ERP inventory solution. Cedarlane has also enjoyed the elimination of duplicate database maintenance and improved inventory accuracy. With SYSPRO, Cedarlane has a solution in place that is expandable and can continue to grow with the company.
"SYSPRO enables us to run both our manufacturing and distribution business on the same system; it has given us a solid foundation for successful supply chain management, from purchasing through to manufacturing and distribution," says Susan Gater, Operations Manager for Cedarlane. "We are a dynamic organization whose product offerings are reflective of the research community's changing needs. SYSPRO has been a valuable resource by providing us with the tools to empower our strategic decision-making capabilities."
About Cedarlane Laboratories
Cedarlane Laboratories Ltd. is both a manufacturer and a distributor in the Biotech industry. The company was incorporated in 1975 to become both ISO 9001:2000 and ISO 13485:2003 certified. Growing as a manufacturer, Cedarlane has also evolved to become one of the largest reagent distribution companies in Canada, with many international ties throughout the world. With more than 700 suppliers and international sales to over 25 countries, Cedarlane has grown to become a global leader in life science reagent distribution. http://www.cedarlanelabs.com
About SYSPRO
SYSPRO is one of the longest standing and largest independent, international developers and vendors of enterprise business solutions. SYSPRO has a proven track record of managed, sustainable growth and is operational in over 60 countries, across six continents with over 1,500 channel and support partners. By deploying the latest technology, backed by a truly dedicated and professional team, SYSPRO provides world-class software solutions backed by world-class service for more than 14,500 licensed companies across a broad spectrum of industries. http://www.syspro.com
All company names and products mentioned in this release are trademarks or registered trademarks of their respective holders.
###