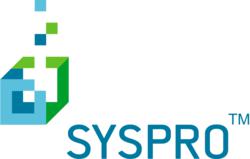 Burnaby, British Columbia (PRWEB) November 01, 2011
SYSPRO, a global, independent Enterprise Resource Planning (ERP) vendor, announces today its success in improving the efficiency and accuracy of the inventory control processes at Swissmar Imports Ltd., an Ontario based manufacturer and distributor of gourmet European housewares and active outdoor products, such as the Swiss Army knife. Swissmar needed a comprehensive ERP solution that wouldn't place a heavy burden on internal resources; the SYSPRO system was chosen for its reliability and easy to use platform.
Swissmar has been benefitting from the SYSPRO ERP solution for over a decade. By leveraging the reliability and accuracy of the SYSPRO ERP system, Swissmar has been able to focus on growing their business instead of running their ERP. With SYSPRO, the IT department at Swissmar does not need to run system checks or other time consuming maintenance tasks. Also, staff at Swissmar find the software easy to understand and rarely require additional support after the initial training, further reducing the burden on the IT department.
"If we were using one of the other standard ERP systems, we'd probably be running system checks on a daily basis," shares Ron Campitelli, Swissmar's IT Manager. "With SYSPRO, we don't have to do that, and we haven't had any major disasters. From the software side it just runs, using excellent back-end processes. It's rock solid, very reliable, and we don't get a lot of issues. That makes my department's job easier, and lets me concentrate on other things. The product is very intuitive, and if you've ever worked on an ERP before you'll be able to find your way around. Personally, I've seen and worked on many ERP systems. In my opinion, Swissmar made an excellent decision in choosing SYSPRO."
About Swissmar
Swissmar was incorporated in 1996. Swissmar is the exclusive distributor of the Wenger® Swiss Army Knife and Swiss Military® watches for Canada. The corporate headquarters is located in Richmond Hill, Ontario which is also home of their showroom and warehouse. Swissmar is also one of the leading distributors of European housewares and cookware, as well as a large offering of Swissmar branded items. For more information visit http://www.swissmar.com
About SYSPRO
SYSPRO is one of the longest standing and largest independent, international developers and vendors of enterprise business solutions. SYSPRO has a proven track record of managed, sustainable growth and is operational in over 60 countries, across six continents with over 1,500 channel and support partners. By deploying the latest technology, backed by a truly dedicated and professional team, SYSPRO provides world-class software solutions backed by world-class service for more than 14,500 licensed companies across a broad spectrum of industries. http://www.syspro.com
All company names and products mentioned in this release are trademarks or registered trademarks of their respective holders.
###