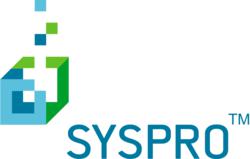 Ontario Drive & Gear chose the SYSPRO ERP application for its stability, flexibility and affordability.
Burnaby, British Columbia (PRWEB) January 10, 2012
SYSPRO, a global, independent provider of Enterprise Resource Planning software, announces today the successful use of its business solutions in improving processes at Ontario Drive & Gear Limited (ODG), a manufacturer of all-terrain vehicles, based in New Hamburg, Ontario. ODG chose the SYSPRO ERP application for its stability, flexibility and affordability. In SYSPRO, ODG found the scalability the rapidly growing company needed and the ease of use that its non-IT staff required.
In the early 1990s, ODG was using four different systems to manage its inventory, accounting, sales and MRP planning. With the SYSPRO ERP software, ODG was able to streamline into an integrated management system that cuts costs and maximizes resources. The SYSPRO system monitors the quality, accuracy, lead times and costs of purchases for ODG, while providing comprehensive supplier performance analysis - saving the manufacturer countless hours. For example, the Goods Received Notes (GRNs) in SYSPRO's Purchase Orders module has virtually eliminated issues with unmatched invoices, simplifying the process to such an extent that ODG was able to grow by 500% without having to hire any additional A/P personnel. With roughly 4,000 items in its inventory, SYSPRO has also allowed ODG to save hundred of hours on its year-end inventory counts and enjoy a vast improvement in its inventory accuracy.
"SYSPRO allowed us to do what we do best – manufacturing all-terrain vehicles, cutting gears and assembling transmissions. We do not have to worry about the performance of the system – the administration tasks are minimal and we have never had the need for an IT person to manage the system," says Michael Eckardt, VP Finance, Ontario Drive & Gear. "The flexibility in the system was provided by the countless options that allowed us to tailor it to our specific needs as opposed to having to adapt our processes to the system. When this was not possible and we had to adapt to the program, we found that SYSPRO improved our thinking, our processes, and our assumptions."
The flexibility of the SYSPRO ERP solution has also been effective at scaling to accommodate the growing business' new product development. Every two years, ODG introduces a new ARGO model with a wide range of customizable options and unique designs. Each customer order can result in a unique set of part numbers, bill of material and routings. SYSPRO's planning bills, phantom parts and sub-contract operations makes assembling products to customer specifications straight-forward.
"It's been working really well," shares Eckardt. "Our lead time has been reduced by as much as 90 percent—and without paperwork. There were times in the past when a special order might have taken six weeks, now it takes three days. That makes our customers happy."
About Ontario Drive and Gear
Founded in 1962, Ontario Drive & Gear Limited operates from a 105,000 sq. ft. manufacturing facility in New Hamburg, Ontario. To satisfy the growing demand for its products and innovative developments, ODG has aligned its business strength in two divisions: the Vehicles Division and the Gear Division. ODG has established the ARGO as a world leader in amphibious vehicles and its industrial division has built a solid reputation for the design and manufacture of quality gears and transmissions, as well as the distribution of KTR Power Transmission Couplings. For more information please visit http://www.odg.com.
About SYSPRO
SYSPRO, formed in 1978, has earned the trust of more than 14,500 companies globally for its suite of visionary software that enhances the competitive thrust of small/mid-sized manufacturers and distributors. The company's adherence to developing technology based on the needs of customers is among the reasons why SYSPRO enjoys one of the highest customer retention rates in the industry.
For more information about SYSPRO and its proven track record of increasing operational efficiency in all facets of accounting, manufacturing and distribution, visit http://www.syspro.com
All company names and products mentioned in this release are trademarks or registered trademarks of their respective holders.
###