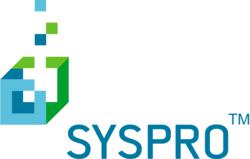 Rapidly growing PowerTraxx has benefitted greatly from the SYSPRO ERP solution, enjoying improved quality control, accuracy and efficiency in all its functions.
Burnaby, British Columbia (PRWEB) January 17, 2012
SYSPRO, a global, independent provider of Enterprise Resource Planning software systems, announces its success in streamlining operations and improving processes at PowerTraxx Vehicles Inc., an Ontario-based manufacturer of off-road track vehicles for carrying material handling devices and personnel. Rapidly growing PowerTraxx has benefitted greatly from the SYSPRO ERP solution, enjoying improved quality control, accuracy and efficiency in all its functions, with a system that staff find intuitive and easy to use.
Prior to SYSPRO, much at PowerTraxx was done manually, such as tracking, pricing and updating inventory, which was time-consuming and inefficient. There was also no integration between the various facets of operations. The manufacturer brought on the SYSPRO ERP system in order to fully integrate their production environment. They quickly realized the benefits of the system, finding that data capture and delivery is more accurate, operational functions are fully streamlined and day to day tasks are completed faster and more efficiently. With SYSPRO, PowerTraxx enjoys automatic updates across all functions, using modules that include accounts payable, accounts receivable, cash book, general ledger, inventory, purchase orders, sales orders, sales analysis, bills of material, quotations, work in progress and reporting services.
"Given we have 300 parts per vehicle, having the numbers entered into the system and integrated with other functions allows us to locate any part, determine the quantity, know the supplier and track where it is and how it is being used," shares PowerTraxx Production Manager Pierre Champagne. "It's definitely sped up the assembly process, as well as allowed us to get an accurate cost for each vehicle. Frankly, I don't know how we did it before."
The SYSPRO ERP software has not only improved precision and speed across the organization, but it has made processes easier for employees. The SYSPRO ERP interface is similar to the familiar Windows environment, making it intuitive and simple to use. Upgrades and enhancements to the system are also easy to implement and are automatically integrated across the board. As PowerTraxx continues to grow at a rapid pace, they look to the flexible and fully scalable SYSPRO ERP solution to grow along with them, continuing to support and improve operational procedures.
"We have been doubling in size annually since the purchase date, and expect that will continue in the years to come," says Wayne Gatien President and CEO of PowerTraxx. "We believe the SYSPRO system will have no issues whatsoever in following that expansion. In fact it will help and enhance our growth. The best part is, we don't have to get SYSPRO to figure out what suits our needs. They've done that already because of their industry experience. In fact, they are always one step ahead of us, which is very, very nice."
About PowerTraxx
PowerTraxx Vehicles manufactures off-road tracked vehicles with carrying capacities that range from 8,000 lbs. to 46,000 lbs. These rugged vehicles are suitable for transporting personnel through extreme environments or being mounted with material handling aerial devices, construction cranes, digger-derricks, and a vast array of other devices. For more information please visit, http://www.powertraxx.com
About SYSPRO
SYSPRO, formed in 1978, has earned the trust of more than 14,500 companies globally for its suite of visionary software that enhances the competitive thrust of small/mid-sized manufacturers and distributors. The company's adherence to developing technology based on the needs of customers is among the reasons why SYSPRO enjoys one of the highest customer retention rates in the industry.
For more information about SYSPRO and its proven track record of increasing operational efficiency in all facets of accounting, manufacturing and distribution, visit http://www.syspro.com
All company names and products mentioned in this release are trademarks or registered trademarks of their respective holders.
# # #