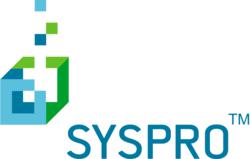 With SYSPRO, the AT&S management team benefits from cost-savings, increased employee productivity and an enhanced decision making process based on highly accurate data.
Burnaby, British Columbia (PRWEB) January 24, 2012
SYSPRO, a global, independent Enterprise Resource Planning software vendor, announces its success in streamlining business functions and improving processes at Atlantic Tube & Steel (AT&S), a manufacturer of automotive and structural steel tubing headquartered in Mississauga, Ontario. The SYSRPO ERP integration has allowed AT&S to fully automate its operations, resulting in increased efficiency and vastly improved reporting, data analysis and quality control. With SYSPRO, the AT&S management team benefits from cost-savings, increased employee productivity and an enhanced decision making process based on highly accurate data.
Prior to the transition to the SYSPRO ERP software, AT&S was running on a system that gave the organization inadequate analysis and reporting capabilities. SYSPRO worked with the AT&S team to create an ERP solution that matched their unique and often complex requirements. With SYSPRO, the manufacturing and warehouse facility has become highly automated, reducing man-hours and eliminating the manual reporting and piles of paperwork that previously plagued the organization. With SYSPRO's ERP, the entire production process, from input to output, is recorded and reported, increasing efficiency and providing the AT&S team the timely information they need to make sound and proactive business decisions.
"Before the transition [to SYSPRO], we were using a DOS-based program with very limited ability to analyze results," shares Marvin Bavcevic, Controller at AT&S. "It was a dinosaur, and our management decisions were being made in the absence of sufficient data. In terms of IT, we were barely limping along. Now, with SYSPRO, we're up and sprinting. We've joined the 21st century."
Of particular importance to AT&S' success is quality control and the ability to trace products. Their steel products must conform precisely to exact specifications – if they don't, customer complaints come pouring in. The Lot Traceability component in SYSPRO's ERP software application was just the solution that AT&S needed. Now, if a complaint comes through, the SYSPRO system enables the AT&S team to quickly and easily identify the production run in question and drill down to the source components, removing the product in question from stock as needed.
"Quality, and the perception of quality, are of paramount importance in our industry," says Larry Brandon, AT&S's Sales Manager. "[With SYSPRO], we avoid sending the wrong product to customers, which helps us eliminate, or at least minimize, any negative quality perceptions that might arise in the market. [Lot Traceability saves us a lot of time. It also lets us go back to our suppliers in a timely fashion if their product doesn't meet our specifications."
About Atlantic Tube and Steel
Atlantic Tube and Steel (AT&S) started business in 1977 as one of the first in the industry to demand a grade of steel made specifically for use by exhaust system manufacturers and muffler shop benders. Today AT&S is the industry leader in exhaust tube and structural steel products developed to ISO 9001 standards. For more information visit http://www.atlantictube.com
About SYSPRO
SYSPRO, formed in 1978, has earned the trust of more than 14,500 companies globally for its suite of visionary software that enhances the competitive thrust of small/mid-sized manufacturers and distributors. The company's adherence to developing technology based on the needs of customers is among the reasons why SYSPRO enjoys one of the highest customer retention rates in the industry.
For more information about SYSPRO and its proven track record of increasing operational efficiency in all facets of accounting, manufacturing and distribution, visit http://www.syspro.com
All company names and products mentioned in this release are trademarks or registered trademarks of their respective holders.
###