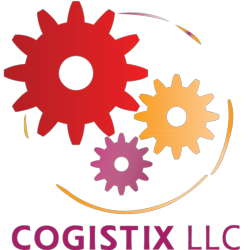 Hamilton explains that he even invited the staffs from the company's "islands of excellence," to be involved in the software selection process. When he tallied their votes, he says, "SYSPRO came out on top…Everyone voted it number one!!"
Youngstown, OH (PRWEB) September 19, 2012
SYSPRO, a developer of best-of-breed, award-winning enterprise resource planning (ERP) software for on-premise and cloud-based utilization, today announced that the Brewer Company, a leading manufacturer of roofing and driveway maintenance materials, has chosen SYSPRO ERP software over thirteen candidates, including Sage and Process Pro.
The Brewer Company had been utilizing a dated IBM software solution, BMAS, but several internal employee opinion surveys emphasized that new software was a necessity if the company was to move forward. According to Gerry Hamilton, Brewer IT Manager, the survey results prompted the company to seek new software in January 2012. In his quest for a new software solution, Hamilton relates: "Rather than going to the IT Magazines to look for software, I went to the Accounting trades, looked at the top twelve accounting packages and cross referenced them to the lists in the IT trades. We then selected thirteen candidates and in January spent at least 1.5 hours with each conducting phone interviews to determine their qualifications. During the conversations, I explained what The Brewer Company does and that we wanted something to take us to the next level and beyond the next level. We wanted something we could grow with, not necessarily in size, but in intelligence."
He continues: "Representatives from each of the 13 finalists visited the Brewer plant just outside of Cleveland. During the interview process, our VP of Operations basically helped me narrow the choice down to four companies." Hamilton says that he then asked the four to attend a company Webinar, which explained more about The Brewer Company . . . "basically covering who we were and what we were looking for."
Hamilton explains that he even invited the staffs from the company's "islands of excellence," to be involved in the software selection process. When he tallied their votes, he says, "SYSPRO came out on top…Everyone voted it number one!!"
What does Hamilton anticipate from the SYSPRO software? "SYSPRO will give access to the database, as each individual needs it…While everyone operates at a different level of information, with SYSPRO each can access the data and manipulate it to expedite their individual efficiencies."
Hamilton concludes: "Not only were the people from SYSPRO reseller Cogistix LLC the most professional, but SYSPRO is the most complete solution, with several third party software solutions seamlessly integrated, unlike the other solutions we considered which required purchasing the third party solutions separately and working to integrate each."
About The Brewer Company
The Brewer Company ranks among the world's leading manufacturers in roofing and Pavement maintenance materials in size, market scope, geographic reach and track record. Because of this, superior results are a primary goal for The Brewer Company. In achieving these goals, we employ the highest quality people who value customer service, quality products and the family atmosphere that The Brewer Company encourages within its company.
The Brewer Company employees are guided by the principal that success is measured by customer satisfaction. From the top down, our employees strive to make sure that your experience with The Brewer Company is a positive one. Our employees value every customer from the individual doing his own driveway or roof, to the sealing or roofing contractor working on a multi-national corporation's facility. Contact the Brewer Company at: (800) 394-0017 or (513) 576-6300. Or visit the company's Web site at: http://www.thebrewerco.com.
About Cogistix LLC
Cogistix, a leading SYSPRO ERP Gold level partner of 3 years running, is focused on providing implementation services and various software solutions to the manufacturing and distribution industries. For more information on Cogistix, call 330-953-3937 or visit http://www.cogistix.com.
About SYSPRO
SYSPRO has earned the trust of more than 14,500 companies in 60 countries for its suite of visionary software that enhances the competitive thrust of small/mid-sized manufacturers and distributors. The company's adherence to developing technology based on the needs of customers is among the reasons why SYSPRO enjoys one of the highest customer retention rates in the industry.
Follow SYSPRO on:
Twitter: http://www.twitter.com/SYSPRO_USA
Blog: http://www.responsibleERP.com
YouTube: http://www.youtube.com/sysprousa
Follow Cogistix on:
Twitter: http://www.twitter.com/Cogistix
Facebook: http://www.facebook.com/pages/Cogistix/223532254364922
Blog: http://cogistix.blogspot.com
All company names and products mentioned in this release are trademarks or registered trademarks of their respective holders.