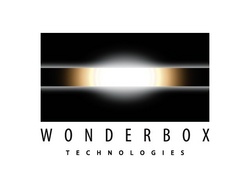 The Enterprise System is already packed with a variety of tools providing top-to-bottom benefit administration, and we continue to serve our clients with periodic and incremental software updates
MEQUON, Wis. (PRWEB) July 28, 2008
"Enterprise System version 4.3 continues our mission to provide a total system solution to our clients," states Craig Kasten, CEO and founder. "The Enterprise System is already packed with a variety of tools providing top-to-bottom benefit administration, and we continue to serve our clients with periodic and incremental software updates," he adds. "As a leading edge software development company, we are nimble and adapt to the changing business requirements of our clients by quickly developing, testing, and deploying new versions of the Enterprise System."
"Clients expect that Wonderbox Technologies will deliver software and services on an ongoing basis that give them a sustainable, competitive advantage in the marketplace," states Greg Borca, Principal at Wonderbox. "Providing multiple updated versions of the Enterprise System throughout the year exceeds their expectations."
New to version 4.3 is the introduction of the Document Management Module. "This Module allows our clients to set up locations and rules for electronic document storage and to manage document archival and purge processes," asserts Darrin P. Haehle, CIO and President of Wonderbox Technologies. "Microsoft SQL Server 2005 Enterprise Edition 64-bit is now fully supported, continuing our efforts to improve system performance, availability, functionality, and security utilizing the most current, proven technologies." The Enterprise System has also been enhanced in the areas of premium billing, system-wide security, risk management, and the Web Member Services (WMS) portal.
For a demonstration of Enterprise System 4.3, and more information on Wonderbox Technologies, contact Joseph M. Zons, Director of Business Development, at JMZons@wonderboxtech.com or 262.834.4171.
Wonderbox Technologies, LLC, provides information technology solutions for the dental benefits management industry. The web-based Enterprise System and Enterprise Dashboard enable users to realize exceptional benefit and administrative cost reductions through workflow efficiencies and real-time access to system data and reports. Healthcare companies managing over 13 million lives currently utilize Wonderbox Technologies' products and services. Wonderbox Technologies, a privately held company, is based in Mequon, Wis., a suburb of Milwaukee. For more information about Wonderbox Technologies, visit our website at http://www.wonderboxtech.com.