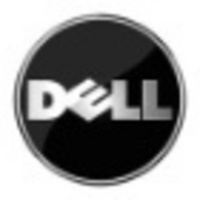 ROUND ROCK, Texas (PRWEB) February 26, 2008
About Dell
Dell Inc. (NASDAQ:DELL) listens to customers and delivers innovative technology and services they trust and value. Uniquely enabled by its direct business model, Dell is a leading global systems and services company and No. 34 on the Fortune 500. For more information, visit http://www.dell.com, or to communicate directly with Dell via a variety of online channels, go to http://www.dell.com/conversations. To get Dell news direct, visit http://www.dell.com/RSS.
(1) Dell does not recommend operating the processor or other system components beyond factory default settings. This may cause system instability and reduce the operating life of your system components.
(2) Significant system memory may be used to support graphics, depending on system memory size and other factors.
(3) For a copy of limited warranty, write Dell USA LP, Attn: Warranties, One Dell Way, Round Rock, TX 78682 or visit http://www.dell.com/warranty.
(4) May be provided by third-party. Technician dispatched if necessary following phone-based troubleshooting. Availability varies. See dell.com/service contracts for details.
Intel and Core are trademarks or registered trademarks of Intel Corporation or its subsidiaries in the United States of America and other countries. Microsoft, Windows, and Windows Vista are registered trademarks of Microsoft Corporation.
Additional links:
ATI CrossFire
NVIDIA SLI
Corsair memory
ATX Motherboard
NVIDIA GeForce 8800 GT
Overclocking
Enthusiast System Architecture
The Sims
Guitar Hero III: Legends of Rock
Lord of the Rings Online
Call of Duty 4
Spore