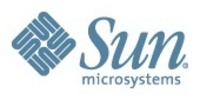 We offer customers turnkey HPC cluster solutions built on a foundation of design excellence and a portfolio of industry standard components that addresses the needs of commercial customers of all sizes on up to the largest research institutions.
DRESDEN, Germany (PRWEB) June 18, 2008
"Sun stands apart in the HPC market as the only vendor able to deliver a complete HPC 'system' based on open, innovative technologies – from compute and storage to networking, software and services," said John Fowler, executive vice president, Systems Group, Sun Microsystems. "We offer customers turnkey HPC cluster solutions built on a foundation of design excellence and a portfolio of industry standard components that addresses the needs of commercial customers of all sizes on up to the largest research institutions."
SUN CONSTELLATION SYSTEM NOW SCALES FROM 7TFLOPS TO 2PFLOPS
New additions to the Sun Constellation System family announced today are the Sun Blade(TM) X6450 server module which features 2 or 4 quad core Intel(R) Xeon(R) processors, providing up to 7.37 TFlops in a single Sun Constellation System Rack and the Sun Datacenter Switch 3x24 (a smaller version of the Sun Datacenter Switch 3456), which features 72 DDR 4X Infiniband ports. Together, these new additions to the Sun Constellation System allow customers to build mid-size clusters using the same architecture as that deployed at the Texas Advanced Computing Center (TACC).
SUN'S OPEN STORAGE DELIVERS UP TO 90% IN COST SAVINGS COMPARED TO PROPRIETARY STORAGE
New Open Storage products and solutions help HPC customers handle explosive data growth at new levels of economics, scalability and performance.
Lustre File System, an open source solution allows easy aggregation of tens of thousands of cluster nodes and petabytes of storage into one file system. Lustre can achieve >90% of raw bandwidth I/O and can help customers save at least 20% in hardware costs while achieving the same I/O goal.
Sun Storage and Archive Solution for HPC based on the Sun StorageTek(TM) Storage Archive Manager (SAM) and Sun StorageTek QFS shared file system software infrastructure provides a comprehensive environment that balances high-performance access with more economical bulk storage in a single integrated architecture. This solution can increase computational power by up to 23% by allowing customers to re-invest savings made in the compute component of their cluster and reduces power consumption by up to 24%.
Solaris(TM) ZFS File System performance and integrated volume management capabilities are an integral component in OpenSolaris(TM). Solaris ZFS delivers maximum data integrity and can reduce downtime by more than 50%.
SUN'S LEADING-EDGE HPC SOFTWARE STACK SIMPLIFIES HPC
New Open Source software and development tools enable customers to simplify HPC cluster installation and management, and ease software development of optimized HPC applications.
Sun(TM) HPC Software, Linux Edition 1.0 speeds cluster deployment times by up to 10x by avoiding extensive software integration and testing, writing custom scripts and complicated deployment to compute nodes.
Sun(TM) xVM Ops Center 1.1 supports a multitude of RedHat and SuSE Linux variants along with Solaris in one unified solution to allow for updates and monitoring of different OS environments using one system.
Sun Visualization Software 1.1 key for analyzing complex data rapidly, combines both Sun(TM) Scalable Visualization software and Sun(TM) Shared Visualization software with NVIDIA graphics solutions, Sun systems, networking and interconnect. Scales across Sun systems to support immersive environments and remote visualization.
Solaris HPC Developer Preview integrates Sun HPC Cluster Tools (for Open MPI), Sun(TM) Grid Engine (for application workload management), and Sun(TM) Studio software (for application development), enables rapid development and optimization of HPC applications and then seamlessly allows the software to be deployed in a parallel environment.
Sun HPC Cluster Tools 8.0 provides developers with the tools to create and tune Message-passing Interface (MPI) applications that run on high performance clusters and SMPs and offers parallel application performance analysis and optimization by incorporating VampirTrace and MPI PERUSE.
Sun Grid Engine 6.2 enhances scalability by supporting larger grids and offers finer grain control required by interdependent workloads and provides the ability to move resources from grid to grid in multi-cluster HPC environments.
Sun(TM) Single Point of Contact API managed service – new to Sun's HPC service offerings – helps customers manage their third party support contracts such as Voltaire, Force 10 and Nortel in their HPC environments. With this new service Sun takes on the responsibility for executing the service contract and resolving issues quickly and efficiently.
The widespread adoption of Sun's HPC portfolio is evidence that Sun's innovative and differentiated HPC products and services deliver real value to customers across all industries. New Sun HPC customers include: ICM Poland, Framestore, University of North Carolina at Chapel Hill, University of Texas, The College of Information Technology, United Arab Emirates University, Korea Institute of Science and Technology Information (KISTI) and the German Climate Research Data Centre (DKRZ).
Sun at the International Supercomputing Conference 2008
For more information on the innovative products Sun is showcasing at ISC 2008, including Sun Visualization System, Sun Constellation System, Sun Datacenter Switch 3x24, Sun Blade X6450, Sun xVM Ops Center, HPC Storage and Archival Solution, and a demonstration on Lustre, visit: http://www.sun.com/hpc or visit the Sun booth #E05 for live demonstrations. Sun's International Supercomputing Conference 2008 online press kit can be found at: http://www.sun.com/aboutsun/media/presskits/2008-0618index.jsp.
About Sun Microsystems, Inc.
Sun Microsystems develops the technologies that power the global marketplace. Guided by a singular vision -- "The Network is the Computer(TM)" -- Sun drives network participation through shared innovation, community development and open source leadership. Sun can be found in more than 100 countries and on the Web at http://sun.com.
Sun, Sun Microsystems, the Sun logo, Sun Blade, StorageTek, OpenSolaris, The Network is the Computer and Solaris are trademarks or registered trademarks of Sun Microsystems, Inc. or its subsidiaries in the United States and other countries. Intel Xeon is a trademark or registered trademark of Intel Corporation or its subsidiaries in the United States and other countries.