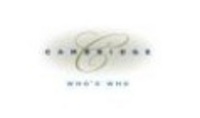 The Mouse-A-Lot was designed for people with 'mature' aches when they use a conventional mouse device
NEW ORLEANS, La. (PRWEB) January 24, 2008
Perkins worked as a technology professional in healthcare for more than 20 years. Currently, at Ocshner Health Systems (OSH) Main campus, she is the Systems Administrator/IS Lead Project Manager for the Department of Imaging Services. This includes project management and support of all Radiology Systems including Radiology Information Systems, PACS Imaging Systems and Digital Dictation Systems.
Ocshner Healthcare System is a leading patient care and research corporation that also offers one of the nation's largest independent, accredited graduate medical education programs. Additionally, Ochsner is the second largest employer in the state of Louisiana.
Perkins, a lifetime member of Cambridge Who's Who, developed arthritis after many years of using her computer mouse. She designed the Mouse-A-Lot solution to address the issue for herself. She noticed that at the end of the day, her right index finger ached from the continuous and repetitive motion required to use the computer mouse. She designed several prototypes, and finally came up with a model that she had manufactured and patented the Mouse-A-Lot (http://www.mousealotpad.com). "The Mouse-A-Lot was designed for people with 'mature' aches when they use a conventional mouse device," she says. Comprised of hydrophilic polyurethane, the Mouse-A-Lot's spongy surface reduces the impact of your finger on the mouse key without interfering with functionality of the mouse key. The hypoallergenic, latex-free widget can also be stacked for extra ergonomic comfort.
Perkins' vision for her product is to assist others who have arthritis, fibromyalgia, and other pains that are associated with repeated mouse clicks. Perkins is not a fan of other mouse designs that claim to be more ergonomic. They are also more costly, and take some time to get used to. Instead, she developed a simple and inexpensive solution for use with a conventional computer mouse that everyone can use.
Perkins attended Loyola University City College, and also holds a certificate in Computer Programming. Perkins is also a Registered Radiologic Technologist and a retired member of the American Registry of Radiologic Technologists (ARRT).
About Cambridge Who's Who
The Cambridge Who's Who mission is to provide its 200,000 members with recognition, support and credibility to advance their careers. Cambridge Who's Who Registry is committed to delivering the highest-quality networking resource, for job recruitment, career enhancement and new business development. See who's making news at http://cambridgewhoswho.blogspot.com.